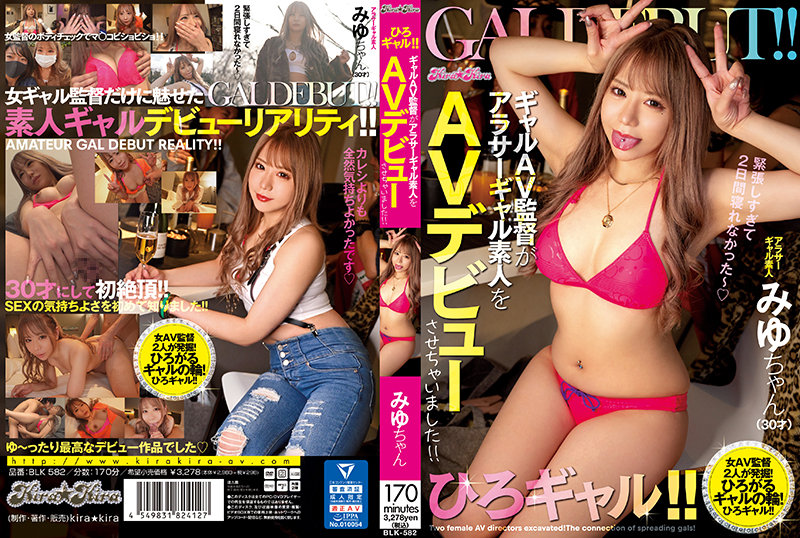 Information
Full HD [BLK-582] Hiro Gal!! Gal AV Director has made his AV debut for the Alassar Gal amateur!!
Released date: 17 May 2022
Length: 170 minutes
Performers: ----
Director: Yuruko
Series: ----
Manufacturer: kira☆kira
Label: kira☆kira BLACK GAL
Genre: Gal Big Breast Amateur Nakade Debut Sample Video
Part Number: BL582
Average Rating: Average Rating:
A new series in which the gal AV director "Yuruko & Maboroshiko" duo discovers gal AV actresses and expands the circle of gals! "Hiro Gal!!" The first one is... Miyu-chan decides to make her AV debut in revenge for being cheated on by her boyfriend for being unerotic! I was so nervous that I couldn't sleep for two days! But with the light talk of the female director, Omako also lila ~ x and climaxed for the first time at the age of 30!! It was good to have a female director for the first time! Amateur gal debut document! Real and Nukeru!!