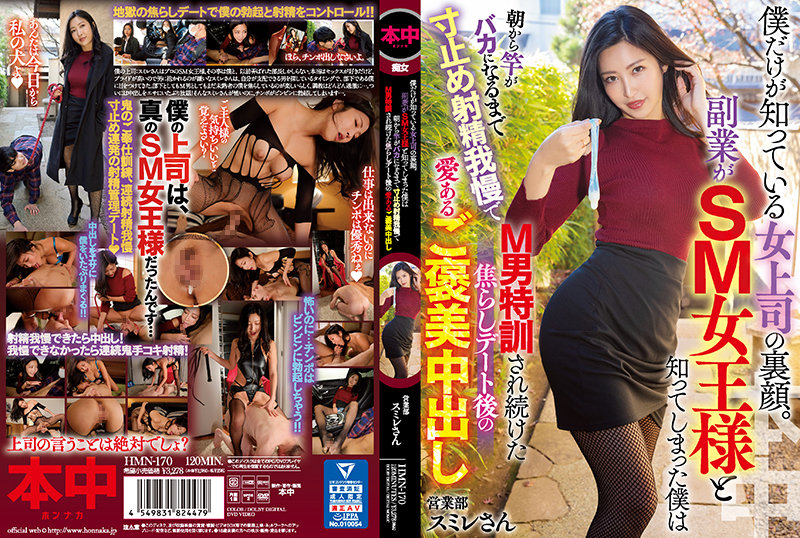 Information
Full HD [HMN-170] The back face of the female boss that only I know. I found out that the side job was SM Queen I continued to be trained by M man special training with ejaculation until the rod was stupid from the morning Sales department Sumire-san Mizukawa Sumire
Released date: 17 May 2022
Length: 120 minutes
Cast: Sumire Mizukawa
Director: Miyoshi Lasher
Series: The Behind the Scenes of a Female Boss I Only Know.
Manufacturer: Honka
Label: Honchu
Genre: Slut Single Work Obscenity/Hard System Nakaide Sample Video Female Boss
Ident No.: HMN170
Average Rating: Average Rating:
My boss, Sumire, is beautiful and can do her job. But... The face behind it was the true 'SM Queen'! Just when I was looking for a man who could control me, I caught my eye on a subordinate servant who was nearby! He is invited on a date called M Man Taming and treats me as a reward food! Demon service training, continuous ejaculation endurance and continuous ejaculation management! I'm afraid of Sumire-san who will torture me with a happy face, but I am a perverted bad dog who gets an erection with my bing...?