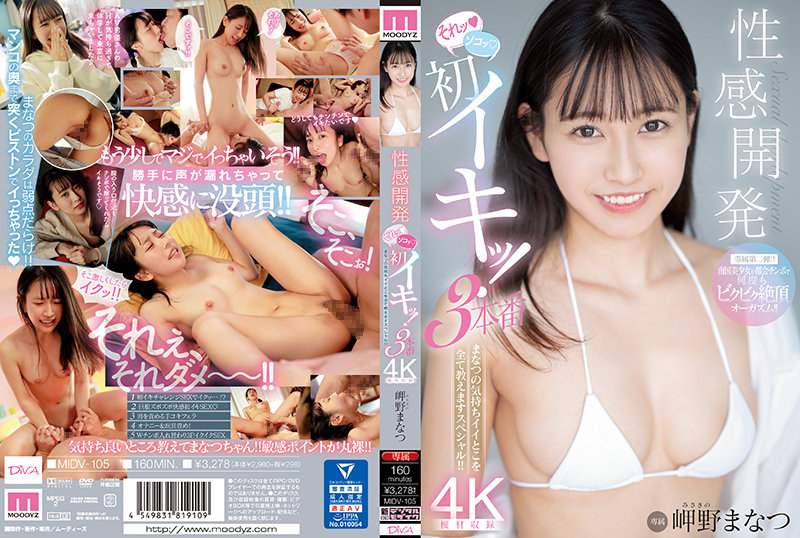 Information
Full HD [MIDV-105] Sexual Sensation Development It's Sokok, the first time! 3 Production I will teach you all the feelings of Manatsu and cousins special!! Manatsu Cape
Released date: 17 May 2022
Length: 160 minutes
Cast: Manatsu Cape
Director: Usapiyon.
Series: ----
Manufacturer: Moody's
Label: MOODYZ DIVA
Genre: Bishōjo Slender Standalone Piece Blow Handjob 3P・4P Digimo Sample Video
Ident Number: MID105
Average Rating: Average Rating:
< Cape No. 2 Manatsu! > Sexual development special where Manatsu-chan, a tropical beautiful girl who has never had an ick, challenges 'Ike'! "It... It feels good...////" Weak point Manko aim shot piston for the first time! I was poked with decatin, and Manko & Slender Body was pike! Knocked out to Acme for the first time in his life! First time Iki SEX・W Climax 3P・Toy Blame... etc too good to be heard leaking ...! The pleasure of stripping Manatsu-chan's sensitive points naked 3SEX!