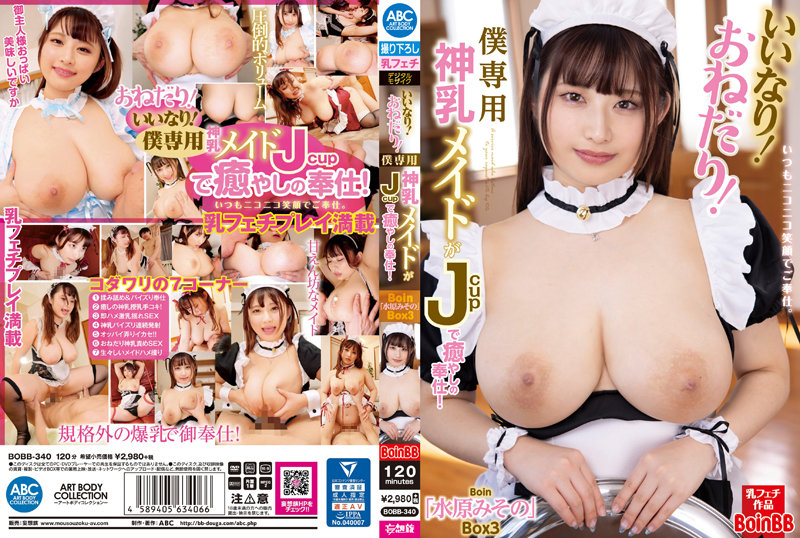 Information
Full HD [BOBB-340] Nice! Please! My dedicated divine milk maid provides healing service at Jcup! Boin "Mizuhara Miso" Box 3
Released date: 17 May 2022
Length: 120 minutes
Cast: Miso Mizuhara
Director: ----
Series: Boin "○○" Box
Manufacturer: ABC/Paranoid
Label: BoinBB/ABC
Genre: Maid Big Breast Big Fetish Single Work Zhongde Sample Video Super Breast Paranoia
Model No.: bobb340
Average Rating: Average Rating:
The very popular J-cup Bakugou beautiful girl, Miso Mizuhara, transforms into a maid this time! A maid who loves will do anything with that deka pie! Rubbing and licking Paisley of course nursing and instant humming are always smiling and serving richly! Lots of boob play and only that maid's hand will heal you to the limit!