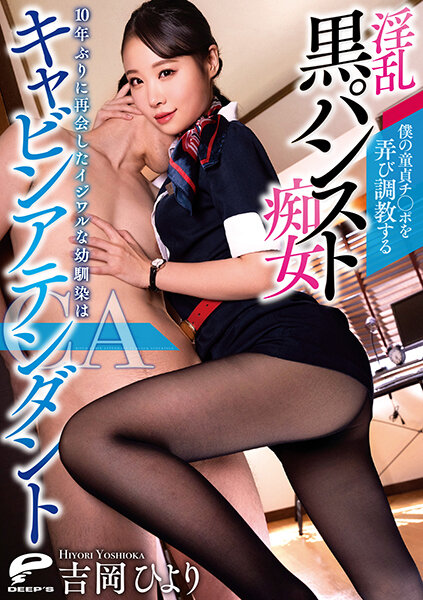 Information
Full HD [DVDMS-818] A childhood friend who is reunited for the first time in 10 years is a cabin attendant A in black pantyhose who plays and tames my nursery school chi-po Yoshioka Hikari
Released date: 17 May 2022
Length: 150 minutes
Cast: Hikari Yoshioka
Director: Suttori Ne Iwanaga
Series: ----
Manufacturer: Deeps
Label: DEEP'S
Genre: Stewardess Slut Solo Work Drama Nakade Sample Video
Ident No.: dvdMS818
Average Rating: Average Rating:
I had a childhood friend named Hikari whom I hated. One day when I returned to my parents' house after 10 years after failing to go to college or get a job, I accidentally met Hikari again... The Hinoha, which had become CA, was beautiful, and it was indeed a flower of Takamine. And before I knew it, I was captivated by Hikari, and my body became a body that could not live without Hikari... I should have hated it... An ejaculation management training drama that turns a childhood friend, a chaste man, into his own obedient pet.