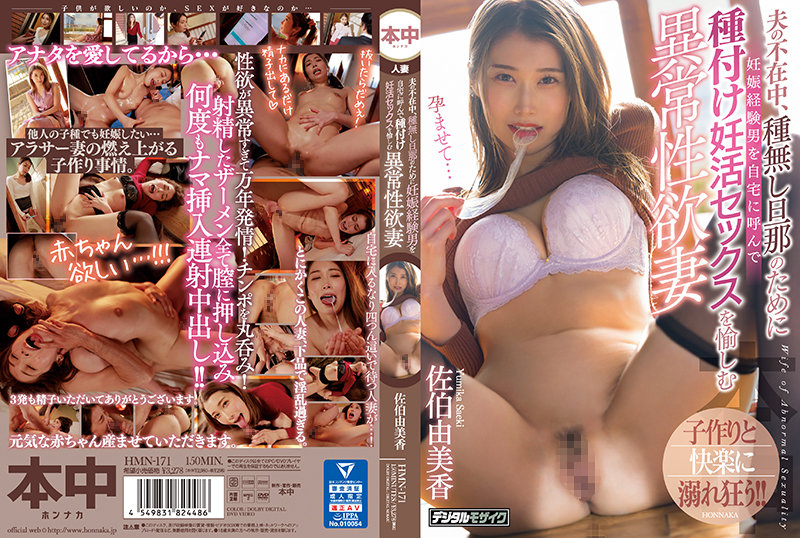 Information
Full HD [HMN-171] In the absence of her husband, an abnormal libido wife who enjoys seeded pregnant sex by inviting a man who has experienced pregnancy for her seedless husband to her home Yumika Saeki
Released date: 17 May 2022
Length: 150 minutes
Cast: Yumika Saeki
Director: Usapiyon.
Series: ----
Manufacturer: Honka
Label: Honchu
Genre: Slut Wife / Housewife Single Work Adultery / Hard System Nakaide Blow Digimo Sample Video
Model No.: HMN171
Average Rating: Average Rating:
"Please, please, let me conceive..." A wife who desperately wants to get pregnant is not satisfied with her husband alone, and she goes around rudely in search of someone else's seed! Whether you want a baby or like sex... With abnormal libido, swallow the whole with both the mouth and the manko! Swinging his hips and inserting his over and over again, he shot out at the of the other person's rod! Push every drop of semen deep into your vagina! "I feel like you're going to get pregnant today..." this man's wife, anyway.