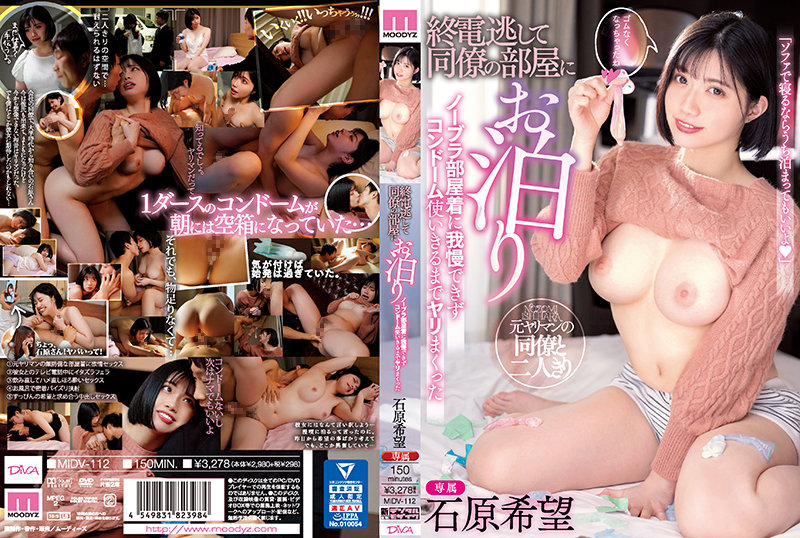 Information
Full HD [MIDV-112] I missed the last train and stayed in a colleague's room, I couldn't stand wearing a no-bra room and rolled up my sleeves until I used up the condom Ishihara Hope
Released date: 17 May 2022
Length: 150 minutes
Cast: Hope Ishihara
Director: NABE
Series: Miss the Last Train and Stay in a Colleague Room
Manufacturer: Moody's
Label: MOODYZ DIVA
Genre: Bishōjo Busty Single Work Sleepover, Bedridden, NTR Nakade Paisley Digimo Sample Video With Benefits・Set Product Takasho Thank You Campaign
Ident Number: MID112
Average Rating: Average Rating:
Ishihara is from the same university. One day, after missing the last train due to overtime, he said to me, "If you sleep on the couch, I'll let you stay." How could I stay in another woman's room when she was there? But maybe I was expecting something from Mr. Ishihara, who was a Yariman in the past... Wearing a no-bra room that is defenseless in a space with only two people... There was no way I could stand it. By morning, I had used up a dozen pieces of rubber. Still, the libido that never subsides. Eventually, I was invited to "live or not."