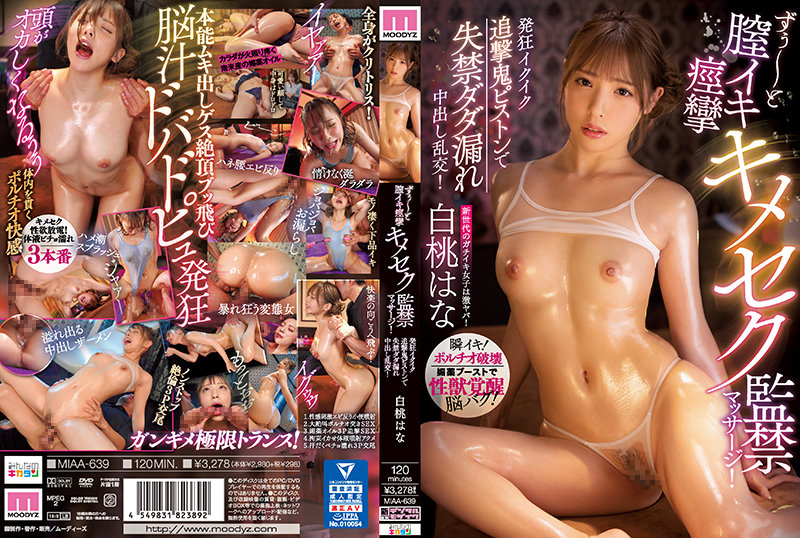 Information
Full HD [MIAA-639] Zuzu~ and vaginal convulsive kimeseku confinement massage! Incontinence Dada leaking with crazy Ikuik chasing demon pistons! White Peach Hana
Released date: 17 May 2022
Length: 120 minutes
Cast: Hana Shirapeach
Director: Flag Catchment
Series: ----
Manufacturer: Moody's
Label: Everybody's Kikatan
Genre: Bishōjo Single Work Obscenity, Hard System Nakade Confinement Digimo Sample Video Portio With Benefits, Set Product Takasho Thank You Campaign
Ident Number: miaa639
Average Rating: Average Rating:
[The new generation of gachiiki girls is a fierce ass!] Cute face and very vulgar Iku! 】 White Momo Hana-chan who blew up to the extreme trance state of Gangime with an aphrodisiac boost that makes your instincts go away! Repeat the instant iki ~ and vaginal convulsions continue to occur in the sexual beast awakening in the kimeseku supreme promiscuity! The whole body stimulates the sensitive body that has become clitoris. Brain juice Dovadova's madness mode in full throttle pleasure incontinence Joba Jova body fluid spraying ... Pathetically weeping... Shrimp warp waist orgasm with chasing piston continuous bullets!