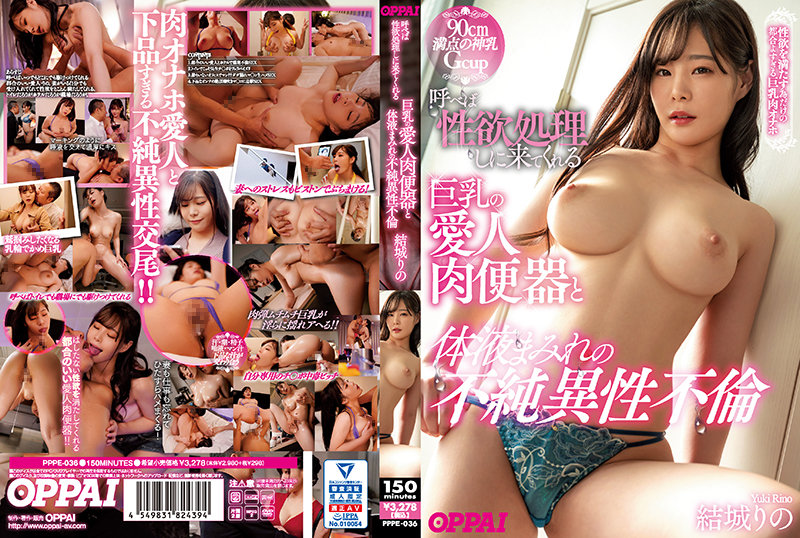 Information
Full HD [PPPE-036] Busty mistress who comes to treat your libido if you call me a meat toilet bowl and an impure heterosexual affair covered in bodily fluids Yuki's
Released date: 17 May 2022
Length: 150 minutes
Cast: Rino Yuki
Director: ----
Series: Busty Mistress Meat Bowl and Impure Heterosexual Affair Covered in Body Fluids and Busty Mistress Who Come to Treat Your Libido If You Call Me
Manufacturer: OPPAI
Label: OPPAI
Genre: Affair Busty Single Work Bukkake Shiofuki Denma Sample Video With Bonus / Set Product
Ident Number: pppe036
Average Rating: Average Rating:
Rino, the ideal mistress who can be called "meat toilet" or "meat onaho" who will rush to you anytime and anywhere. They come to the hotel, the workplace, and even the toilet to process your libido. Impure heterosexual mating covered in bodily fluids that is too vulgar to forget about my wife and work! Stress relieving ferocious piston & unscrupulous churn on the superb constriction and beautiful breast Gcup Maoko! Covered in sweat, tide, semen, saliva, and man-juice, I just rolled up my sleeves!