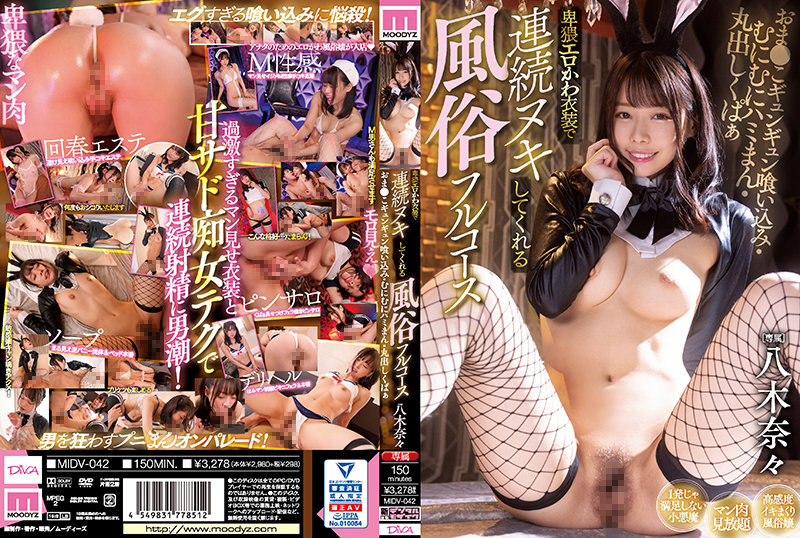 Information
[MIDV-042] Oma ● Ko Gyun Gyun Eater - Munimu ni Hami Man, Maru Deku Kupa - Obscene Erotic Kawa Costume Continuous Nuki Full Course Yagi Nana
Released date: 01 Feb 2022
Length: 150 minutes
Cast: Nana Yagi
Director: Captain Ehara
Series: ----
Manufacturer: Moody's
Label: MOODYZ DIVA
Genre: Bishōjo Miss Cava Slender Standalone Digimo Sample Video GW Great Thanksgiving Day 2022
Ident Number: midv042
Average Rating: Average Rating:
Censored
Chinese Subtitles
Nana Yagi, who looks like an overly obscene erotic kawaii costume, greets you with extreme costumes such as reverse bunnies and uniform bikinis with five customs that turn around with esthetics, pinsalo, M sexuality, deli hel, soap! Enjoy the ecchi puni bun that makes you want to touch it unexpectedly! In addition, the fast-growing sweet ~ sad tech leads customers who are very excited about man-meat to shoot! Chasing and man-tide!? Even if you hum, you can climax with super high sensitivity! Enjoy the extreme sex leisure to the fullest!