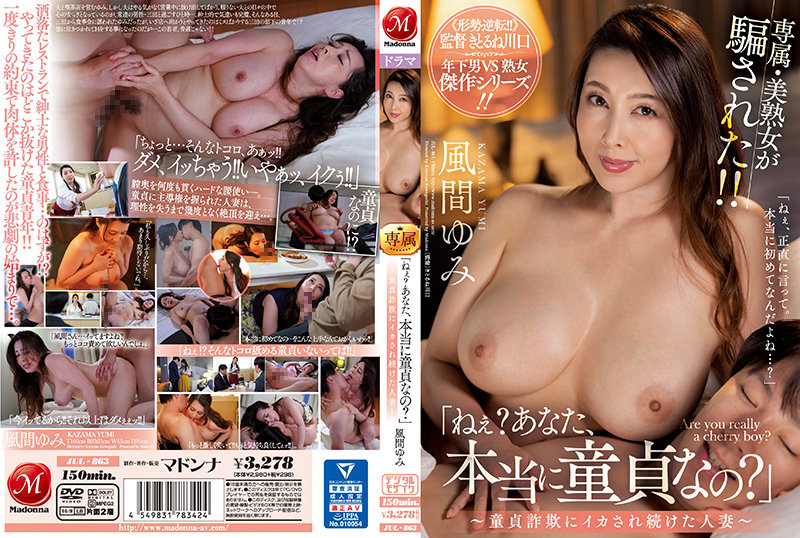 Information
Full HD [JUL-863] "Hey, are you really a virgin?" ~The wife who kept being by the Dojo scam~ Yumi Kazama
Released date: 08 Feb 2022
Length: 150 minutes
Cast: Yumi Kazama
Director: Kitorune Kawaguchi
Series: "Hey, are you really a virgin?" ~A man's wife who continued to be by the Virginity Scam~
Manufacturer: Madonna
Label: Madonna
Genre: Mature Woman Wife / Housewife Big Breast Virginity Solo Work Drama Digimo Sample Video GW Great Thanksgiving Day 2022
Ident Number: JUL863
Average Rating: Average Rating:
Censored
Chinese Subtitles
Yumi runs a coffee shop with her husband. However, my husband is not motivated and just gets out of business. In the days with her unreliable husband, the moment she spends with Mita, a regular man, is a moment of peace of mind. Yumi was invited to a dinner party by Mita one day, but when she went to the restaurant, she came to see a young man who was a subordinate of Mita who made many mistakes!? He was going to cry and do H... This young man is not ordinary!!