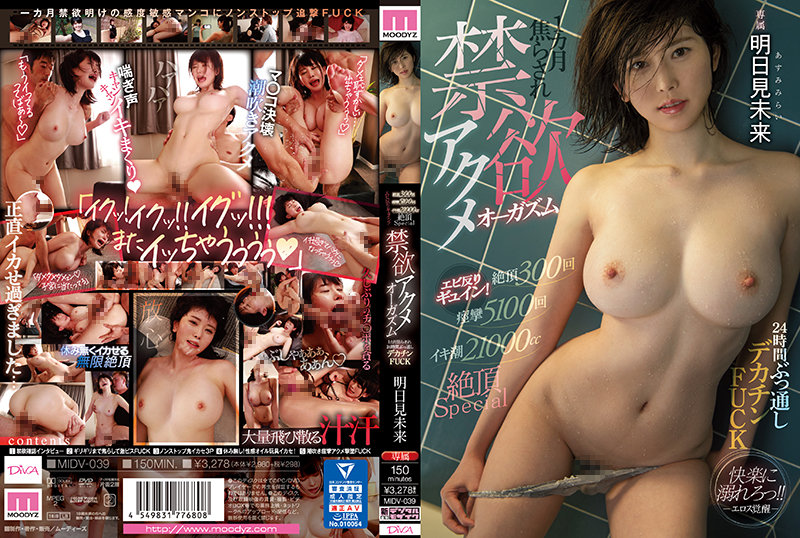 Information
Full HD [MIDV-039] Shrimp warp guin! Climax 300 times convulsions 5100 times Iki tide 21000cc climax Special ascetic acme orgasm 1 month impatience 24 hours blunt decatin Tomorrow Mirai
Released date: 01 Feb 2022
Length: 150 minutes
Cast: Mirai Asami
Director: Comet Akai
Series: ----
Manufacturer: Moody's
Label: MOODYZ DIVA
Genre: Bishōjo Standalone Work Squirting 3P・4P Face Projection Digimo Sample Video GW Great Thanksgiving Day 2022
Ident Number: midv039
Average Rating: Average Rating:
Censored
Chinese Subtitles
[Abstinence] 【Decatin FUCK】 【Acme Acme】 Tomorrow the future will forget me and be excited! Leave Chi-Po and masturbation to us! Abstinence for a month! Non-stop chase with a huge in the sensitive mako who was impatient and the sensitivity was too high! Divine milk G cup is bummering! Boom! Pistons so fierce that they sway! Chasing 3P that will not stop even if you do! Keep without a break and premature ejaculation manko breaks! Bushabusha Mass Squirting Deluge Orgasm! Sweat juice splattered and jerky! Hahahahahaha Mirai-chan... I'm sorry for being too stupid...