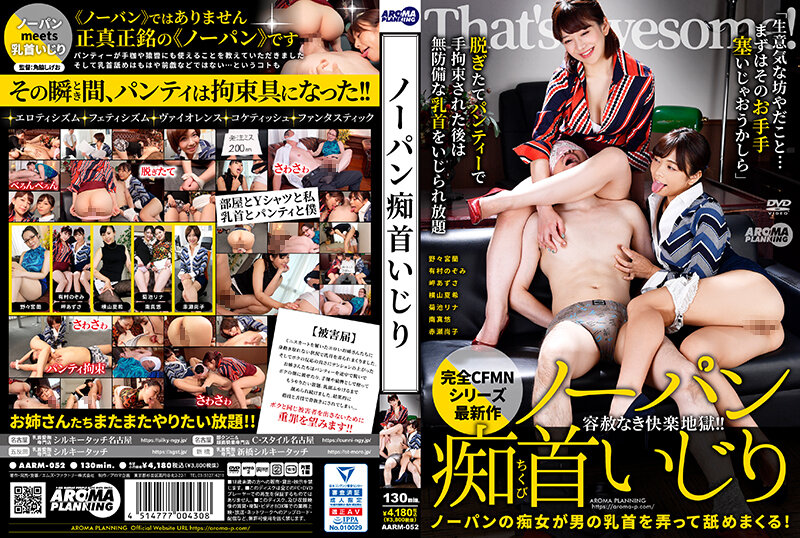 Information
[AARM-052] No Pan Neck Messing
Released date: 25 Jan 2022
Length: 130 minutes
Cast: Ran Nonomiya Nozomi Arimura Cape Azusa Yokoyama Natsuki Kikuchi Rina Minami Mayu Akase Naoko
Director: Shigeo Kakuwaki
Series: ----
Manufacturer: Aroma Planning
Label: AROMA
Genre: Miniska Leg Fetish M Man Sample Video No Pan Spring BIG Sale Part 2
Product Code: AARM052so
Average Rating: Average Rating:
Censored
Chinese Subtitles
"Complete CFMN" series work. I'll still put it out, M-Man Paradise! A no-pan toying and licking a man's nipples! It's not "Noban." It is a true "no pan". After being hand-restrained by her freshly removed panties, she was free to play with her defenseless nipples. I was taught that panties can also be used for shackles and monkey shackles. And nipple licking is no longer foreplay... That too. It's also total surrender...