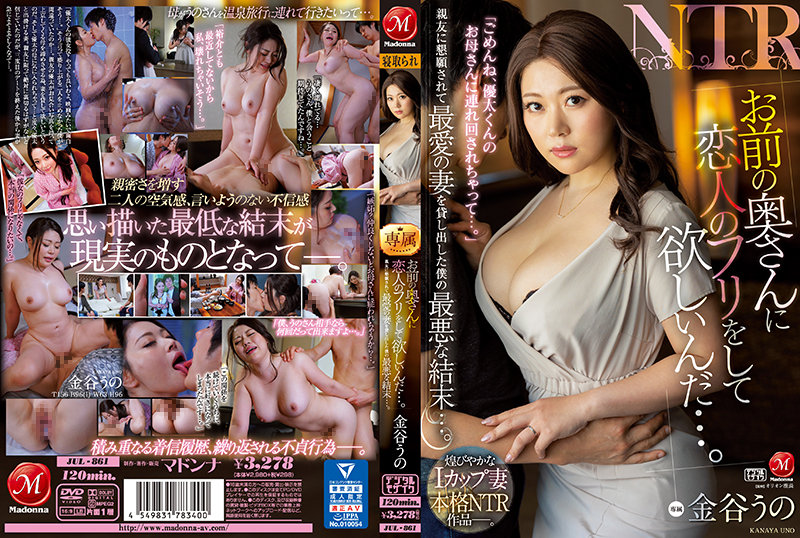 Information
Full HD [JUL-861] A glittering I-cup wife × full-fledged NTR work. "I want your wife to pretend to be a lover..." the worst ending for me who lent out my beloved wife after being begged by my best friend... Kanaya Uno
Released date: 08 Feb 2022
Length: 120 minutes
Cast: Uno Kanaya
Director: Chairman Orion
Series: "I want your wife to pretend to be a lover..."
Manufacturer: Madonna
Label: Madonna
Genre: Mature Woman Wife / Housewife Big Breast Big Ass Single Work Sleeping, Falling Asleep, NTR Digimo Sample Video GW Great Thanksgiving Day 2022
Model No.: jul861
Average Rating: Average Rating:
Censored
Chinese Subtitles
"Yuta-kun's girlfriend, you can do it, it looks like a movie and it's interesting..." Was it wrong for me not to stop the two of them from saying that? His best friend Yuta asks her to lend her a wife to make her give up when she comes up to Tokyo with a matchmaking photo. And Yuta's mother liked it... And my wife who often goes out with Yuta. I believed that only my best friend would ever betray me, but after we finished our third date, my wife suddenly became aloof...