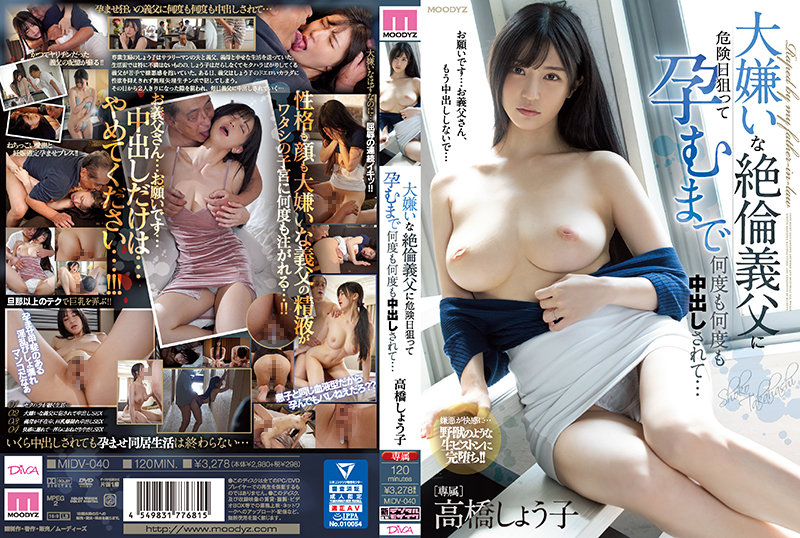 Information
Full HD [MIDV-040] Being over and over again by my hated father-in-law on a dangerous day... Shoko Takahashi
Released date: 01 Feb 2022
Length: 120 minutes
Performer: Shoko Takahashi
Director: Totaro Tozawa
Series: ----
Manufacturer: Moody's
Label: MOODYZ DIVA
Genre: Wife / Housewife Big Breast Solo Work Drama Nakaide Blow Digimo Sample Video GW Great Thanksgiving Day 2022
Ident Number: MIDv040
Average Rating: Average Rating:
Censored
Chinese Subtitles
Shoko lives a happy married life with her husband. Although he lives well with his father-in-law and mother-in-law... I hated my father-in-law, who was sloppy and sexually harassed all the time. One day, his father-in-law, who could no longer control his libido, him with a raw and even got out of the house. Shouko is toyed with by her big breasts and falls into a technique that is more than her husband. Father-in-law's semen continues to pour into the womb with pregnancy confirmation pistons! I should hate it... The body feels a sense of pleasure. I was pumped out again and again and again...