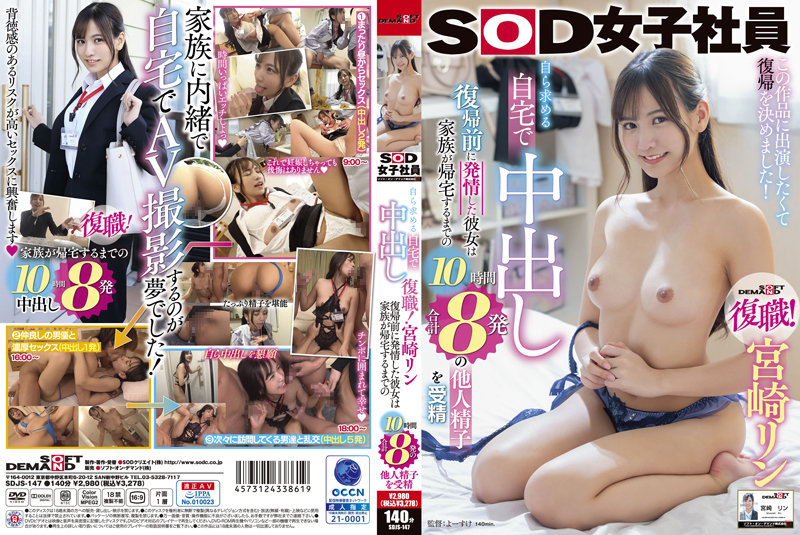 Information
Full HD [SDJS-147] SOD female employee returning to work at home that she seeks! Miyazaki Rin Estrus before returning to work and fertilized a total of 8 other sperm in 10 hours until her family came home.
Released date: 23 Jun 2022
Length: 140 minutes
Cast: Rin Miyazaki
Director: Yosuke
Series: ----
Manufacturer: SOD Create
Label: SOD Female Employees
Genre: OL Bishōjo Slut Documentary Standalone Work Nakade Sample Video
Ident Number: 1sdjs147
From this spring, "Miyazaki Rin" has returned to work as a SOD female employee! "I want to shoot AV at home while my family is away!" is the reason why I came back. We actually did location shooting to fulfill Miyazaki Rin's request! In the 10 hours leading up to the family's return, we called as many actors as we could, had sex all day, and then asked for a and fertilized a total of 8 sperm!