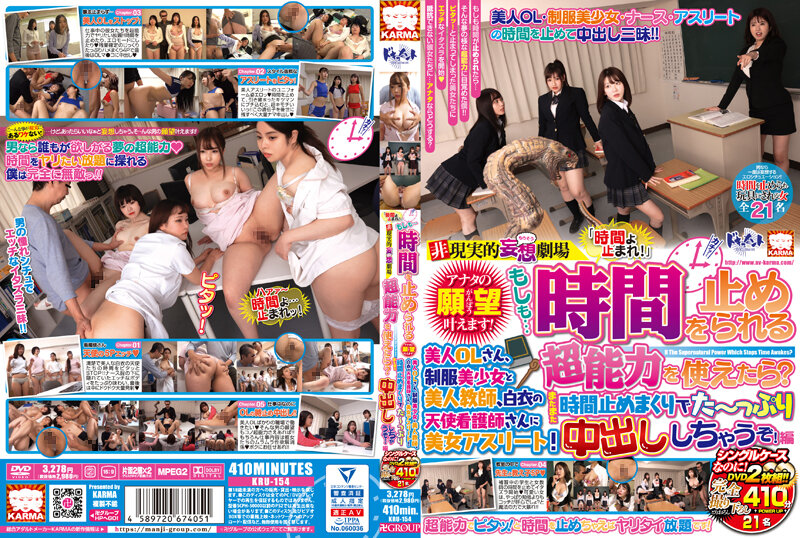 Information
Full HD [KRU-154] Unrealistic Delusional Theater Your wish will come true! "Time, stop!" What if I could use a psychic power that can stop time? Beautiful OL, a beautiful girl in uniform and a beauty teacher, a beautiful girl in a white coat nurse and a beautiful athlete! I'm going to stop time again again ~ I'm going to put it out in full! compilation
Released date: 21 Jun 2022
Running time: 410 minutes
Performers: ----
Director: ----
Series: Unreal Delusional Theater
Manufacturer: Karma
Label: Swastika GROUP
Genre: OL Nurse Pretty Girl Big Breast Inside Out Over 4 hours Sample Video
Model No.: KRU154
Average Rating: Average Rating:
If time could be stopped... I woke up to such a dream-like psychic power!! Quite! And start pranks on the beauties who have stopped! Beauty OL, uniform beautiful girl, nurse, athlete stop time and go out and do three things!