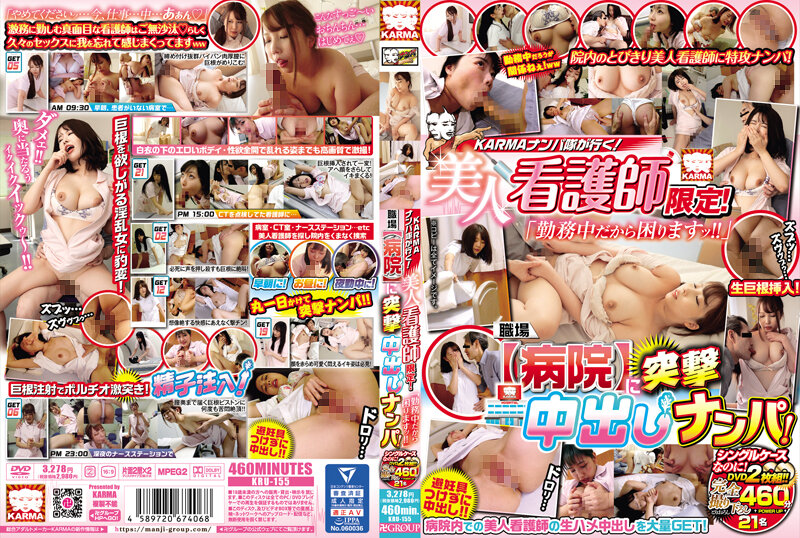 Information
Full HD [KRU-155] KARMA Nampa Squad Go! Beauty nurse exclusive! "I'm in trouble because I'm on duty!!"Charging into the workplace [hospital]!
Released date: 21 Jun 2022
Running time: 460 minutes
Performers: ----
Director: ----
Series: KARMA Nampa Squad Goes!
Manufacturer: Karma
Label: Swastika GROUP
Genre: Nurse Busty Nampa Amateur Middle-Out Over 4 Hours Sample Video
Model No.: KRU155
Average Rating: Average Rating:
Get a large amount of beautiful nurses in the hospital out of the way! "Please stop... Now, work... Middle... Oh yes," the hard-working serious nurse feels lost in sex for the first time in a long time.