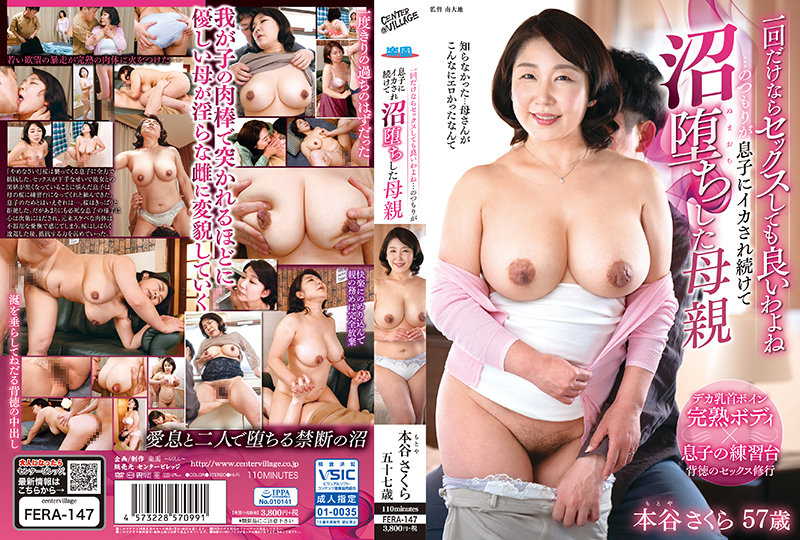 Information
Full HD [FERA-147] You can have sex just once... Sakura Motoya, a mother who has fallen into a swamp while her son continues to be by her son
Released date: 23 Jun 2022
Length: 110 minutes
Cast: Sakura Motoya
Director: Minami Daichi
Series: It's okay to have sex just once... a mother who has fallen into a swamp after being by her son
Manufacturer: Center Village
Label: Paradise (Center Village)
Genre: Mature Woman Wife / Housewife Incest Single Work Nakade Sample Video
Ident Number: h_086fera147
Average Rating: Average Rating:
"Stop!" said Sakura, resisting her son with all her might. Troubled by his bad relationship with her due to his poor sex, his son asks his mother, Sakura, to serve as a training table. Even if it's for my son's sake... Sakura flatly refused. But his heart is gradually relieved by his son's desperate state, and his originally slick body is felt by clumsy caresses. Sakura trailed off for a moment, then weakened her ability to resist.