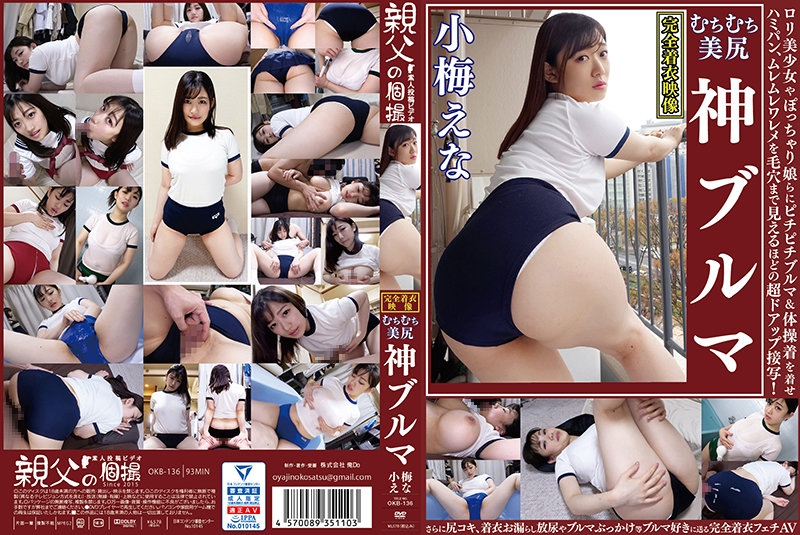 Information
Full HD [OKB-136] Koume Ena Whiplash Mijiri God Bulma Lori Beautiful Girls and Chubby Girls Dressed in Pichi Pichi Bulma & Gym Clothes, Hami Pan, Muremure Wareme Super Do-up Close-up So Much that You Can See Up to the Pores! In addition, a complete dressing fetish AV to send to Bulma lovers such as buttocks koki, clothes leaking urination and bulma bukkake etc.
Released date: 23 Jun 2022
Length: 93 minutes
Cast: Ena Koume
Director: ----
Series: God Bulma
Manufacturer: Dad's Solo Photography
Label: God Bulma
Genre: Gymnastic Clothes, Bulma, Ass Fetish, Voyeurism, Peeping, Standalone Works, Bukkake, Pov
Ident Number: 1OKB136
Average Rating: Average Rating:
Related Tags: View Reviews
Based on a whiplash chubby daughter, Lori beautiful girls to human wives and mature women dressed in Pichi Pichi Bulma, Hami pan buttocks, Muremure wareme etc. are all super do-up close-ups so that you can see the pores are all the charm of Bulma! A complete dressing fetish AV sent by a perverted father who loves to urinate, masturbate,, bulma bukkake and sometimes raw and out.