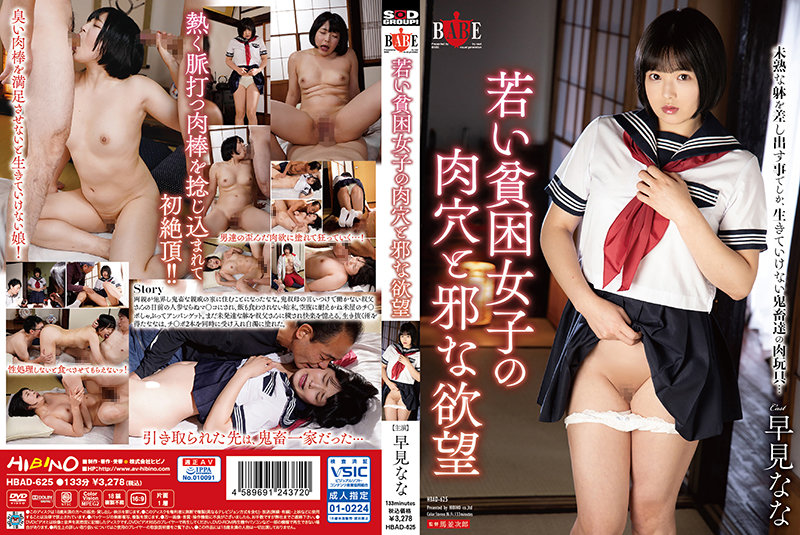 Information
Full HD [HBAD-625] The Flesh Hole and Evil Desires of a Young Poor Girl
Released date: 23 Jun 2022
Length: 133 minutes
Performer: Nana Hayami
Director: Jiro Manami
Series: ----
Manufacturer: Hibino
Label: BABE
Genre: Oni Animal Single Work Drama Blow Sample Video
Ident Number: 1hbad625
Average Rating: Average Rating:
My parents passed away and I ended up living in the house of a relative who was a demon animal. At the behest of her aunt, she is made into a carrot in front of her uncle who doesn't work, and she is not forced to eat. I can't stand the hunger and the rice shop chi-po shabu and ampanget. He remembers the pleasure of being tainted by his uncle with his still undeveloped hips. Having learned how to survive, Nana accepted two chi-po at the same time and painted them white.