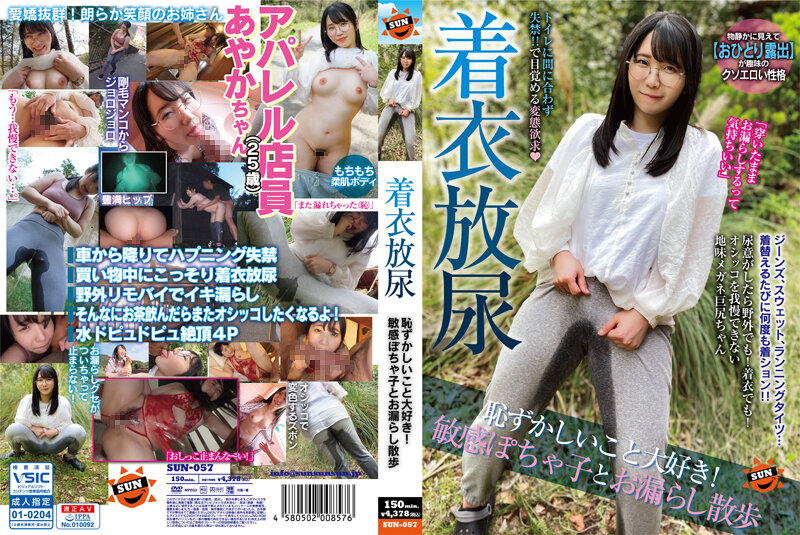 Information
Full HD [SUN-057] 【Limited Quantity】 Wearing clothes urinating I love to be embarrassed! Sensitive chubby and leaky walk with panties and cheki
Released date: 23 Jun 2022
Length: 150 minutes
Performers: ----
Director: Ribon, Fujisaki
Series: ----
Manufacturer: SUN
Label: ----
Genre: Big sister chubby outdoors / exposure urination / leak 3P・4P sample video with bonus ・ Set product
Product number: 1sun057tk
Average Rating: Average Rating:
A cute girl with round glasses and a crunchy smile, a 200% charming girl on an exposed date. Please, I'm sorry! And the trouble of leaking clothes occurred without being able to gamang. Feeling guilty and excited about her wet clothes, she feels pleasure in urinating in various places. How many times have you leaked it? Please enjoy the way the clothes you are wearing gradually change into a stain of shame.