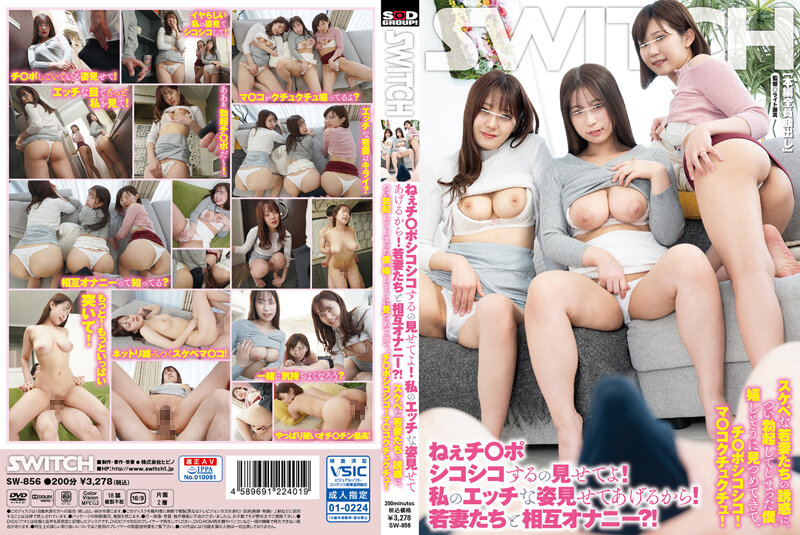 Information
Full HD [SW-856] Hey, show me how to you! I'll show you my figure, too! Mutual masturbation with young wives?! I finally got an erection at the temptation of the skimpy young wives. I stared at him happily, Chi-Posikoshiko! Makokuchukuchu!
Released date: 23 Jun 2022
Length: 200 minutes
Performers: ----
Director: Wright Fujima
Series: ----
Manufacturer: SWITCH
Label: SWITCH
Genre: Young Wife Panchira Masturbation Sample Video
Ident Number: 1SW856
Average Rating: Average Rating:
The frustrated young wives of the neighborhood came to visit my mother and play! I'm glad my mom isn't there, so I've been tempting her to pull up her skirt and show me her pants! I can't stand it anymore and get an erection! Look at it and start your first mutual masturbation with "Let's get comfortable together?" Moreover, my young wife, who was not satisfied with masturbation alone, even let me her!