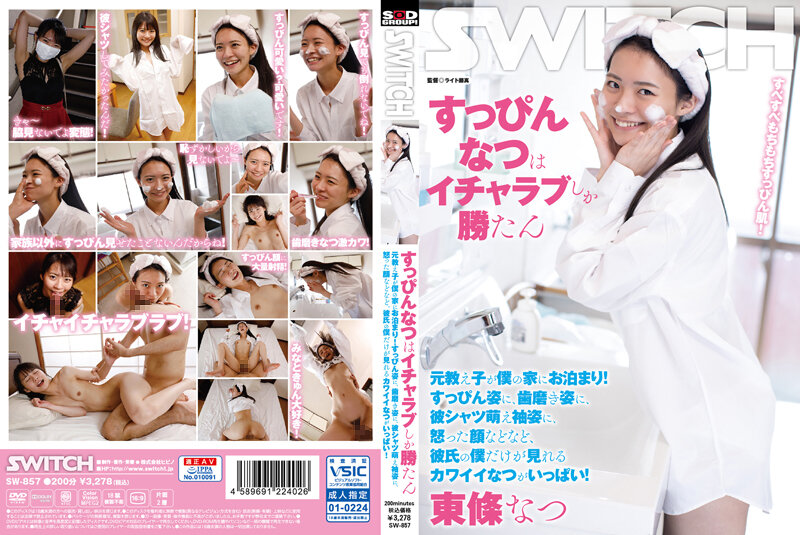 Information
Full HD [SW-857] Suppinnatsu won only Icha Love A former student stayed at my house! Dressed in a snug figure, brushing teeth, wearing his shirt Moe sleeves, angry face, etc., there are many cute Natsu that only my boyfriend can see! Natsu Tojo
Released date: 23 Jun 2022
Length: 200 minutes
Cast: Natsu Tojo
Director: Wright Fujima
Series: ----
Manufacturer: SWITCH
Label: SWITCH
Genre: Standalone Drama Sample Video
Ident Number: 1SW857
Average Rating: Average Rating:
Natsu, a former student who loves teachers, confessed to me and said that he didn't want to go home today! Wearing my shirt and his shirt Moe sleeves are cute! The face that you show to a man for the first time is super cute!! Rumble sticky spoiled Natsu super super cute!! Even angry and sneering faces are super cute! Icha Love is the pinnacle! The fourth installment of the Minato Natsu series!