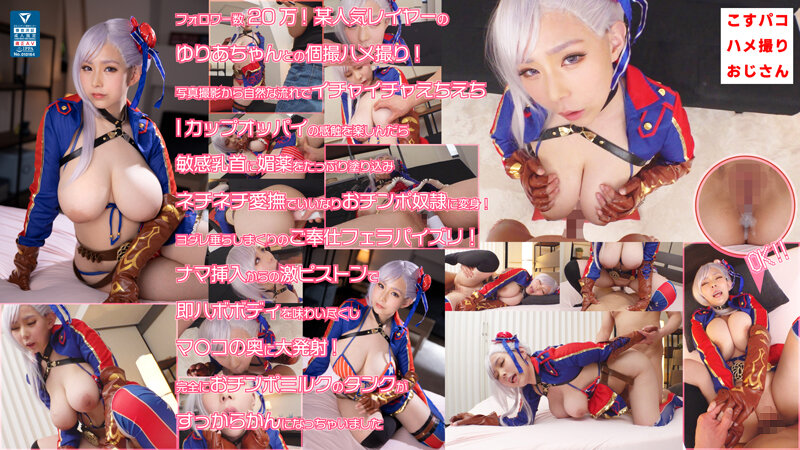 Information
Full HD [COSX-021] Over 200,000 followers Popular Bakugou layer Yuri-chan known to those who know. A marvelous bust of 105 cm that you rarely meet Landed in heaven with a swaying Nama insertion Naka fire of rubbing my selfish I-cup explosive breasts! From and paisley to nama chu out sex!!
Release Date: 2022/06/23
Product Release Date: 2022/06/23
Length: 64 minutes
Performers: ----
Director: ----
Series: ----
Manufacturer: Uncle Pepper Pog
Label: ----
Genre: HDTV Exclusive Distribution Gonzo Blow Cosplay Big Breast Amateur
Ident Number: cosx00021
Average Rating: View Reviews
200,000 followers! Individual pov photo with Yuria-chan of a certain popular layer! Enjoy the feel of the Icha I-cup Oppai in the natural flow from the photo shoot and caressed the sensitive nipple with plenty of aphrodisiac! After the accumulated libido was ignited, it was a good guy ●! Play with Yodare-dripping fella paisley! With the fierce piston from the nama insertion, I cup immediately tasted the habo body and fired a big shot into the back of the manko! My semen was completely drained.