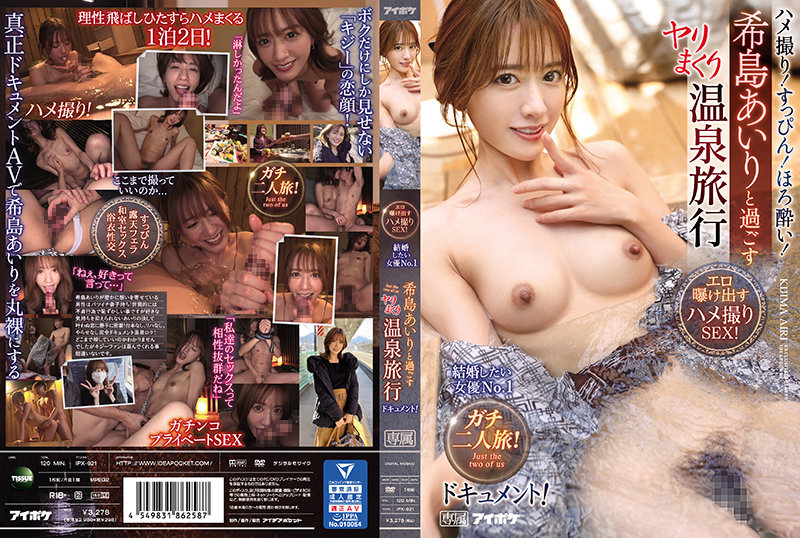 Information
Full HD [IPX-921] Erotic Exposure Gonzo SEX! Actress who wants to get married No.1 Yari Makuri Onsen trip document to spend time with Kishima Airi!
Released date: 8/9/2022
Length: 120 minutes
Cast: Airi Kishima
Director: Dragon Nishikawa
Series: Yari-Makuri Onsen Travel Document!
Manufacturer: Idea Pocket
Label: Tish
Genre: Slut Japanese Clothes & Yukata Standalone Position Equestrian Position Blowjob Toy Digimo Sample Video Otona's Summer Campaign
Ident Number: ipx921
Average Rating: Average Rating:
The man that Airi Kijima secretly cares about has a wife and children! It is an unfaithful and embarrassing thing in the world, but I can not suppress my feelings of liking Airi's never-ending love without permission! No script, no rehab, no do-it-yourself full documentation onsen location! 2 days and 1 night to ask for vividly different from AV shooting! I didn't know how far to show it, but Kizzy fans are sure to be pleased.