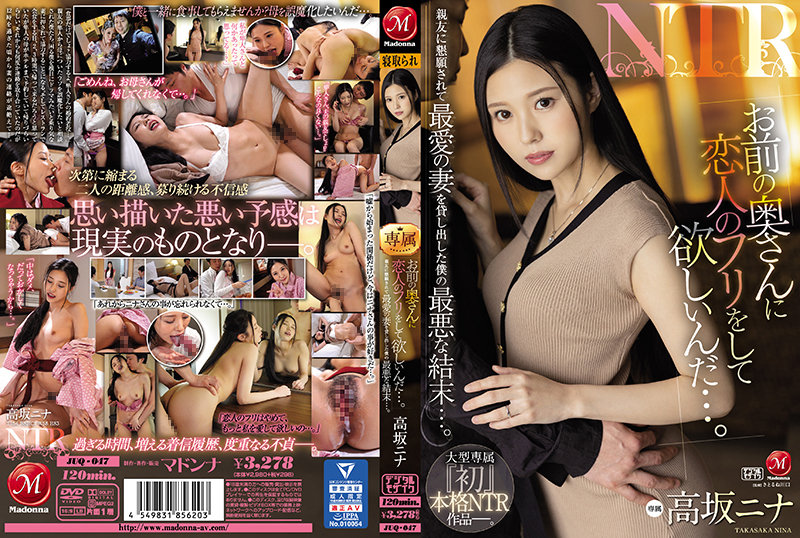 Information
Full HD [JUQ-047] A large-scale exclusive "first" full-fledged NTR work. "I want your wife to pretend to be a lover..." the worst ending for me who lent out my beloved wife after being begged by my best friend... Nina Takasaka
Released date: 8/9/2022
Length: 120 minutes
Cast: Nina Takasaka
Director: Kitorune Kawaguchi
Series: "I want your wife to pretend to be a lover..."
Manufacturer: Madonna
Label: Madonna
Genre: Beautiful Breast Mature Woman Wife / Housewife Single Work Sleepover, Bedridden, NTR Nakade Digimo Sample Video Otona's Summer Campaign
Product Code: JUQ047
Average Rating: Average Rating:
"It's just a meal, I'll cooperate, Hayato's fiancée..." Our best friend Hayato asked us if we wanted to fake the lies we had told our mother. I was pushed by my wife, who was eager to do drama with a sideways look at me in trouble, and I ended up cooperating. And on the day of the dinner at the restaurant, I thought that I would come back in 2 or 3 hours, but it seems that it is difficult to return because Hayato's mother has booked a reservation at the hotel. After that, we kept in touch several times, but after 12 o'clock, my wife lost contact with me.