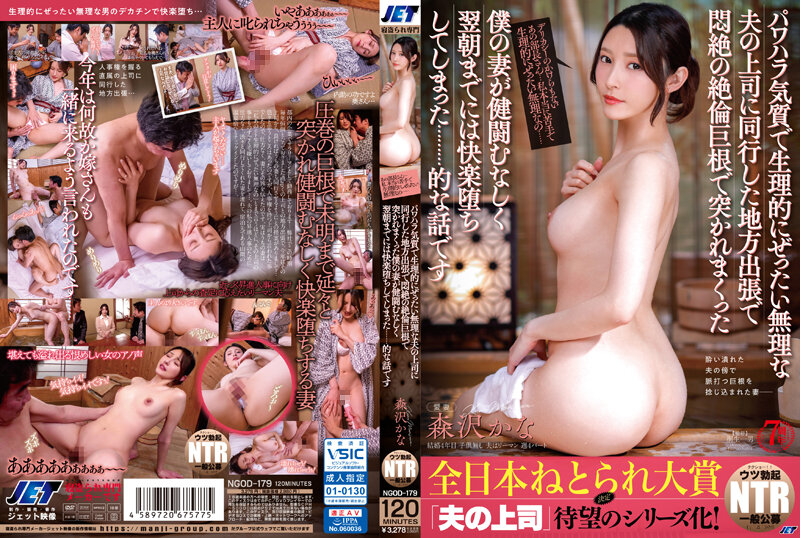 Information
Full HD [NGOD-179] My wife, who had been poked and prodded with a huge of anguish on a provincial business trip accompanied by her husband's boss, who was physiologically impossible with a power harassment temperament, had fallen into pleasure by the next morning... It's a story about Kana Morisawa.
Released date: 8/9/2022
Length: 120 minutes
Cast: Kana Morisawa (Kanako Iioka)
Director: ----
Series: On a local business trip accompanied by her husband's boss, who is physiologically impossible due to his power harassment temperament...
Manufacturer: JET Pictures
Label: Swastika GROUP
Genre: Mature Woman Wife / Housewife Big Ass Single Work Bedridden / Bedridden / NTR Decatin / Big Cock Sample Video
Ident Number: NGOD179
Average Rating: Average Rating:
On a business trip to the local area with my boss, which has become an annual event, for some reason this year I was invited to accompany my wife. It was a proposal from my boss who has personnel authority, so I couldn't refuse, so I told my wife that I couldn't do it and let her accompany me... However, my wife hated the boss very much. A wife who smiles at the onsen inn where she stays and eats to her boss with a tight smile ... I never thought that such a boss's huge would be screwed into my beloved wife's crotch.
Free point gift for the first 1,000 yen!