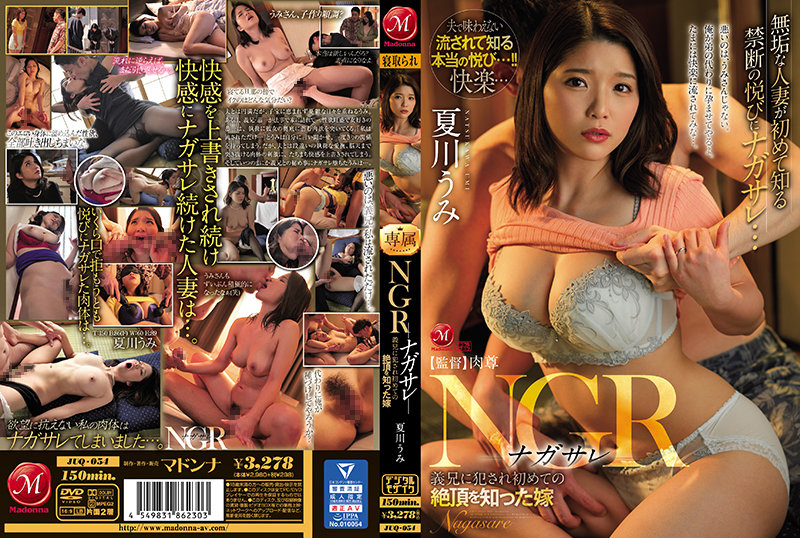 Information
Full HD [JUQ-054] NGR -Nagasare- Wife who learns her first climax after being by her brother-in-law Umi Natsukawa
Released date: 8/9/2022
Length: 150 minutes
Cast: Umi Natsukawa
Director: Meat Buddha
Series: NGR -Nagasare-
Manufacturer: Madonna
Label: Madonna
Genre: Mature Woman Wife / Housewife Big Breast Single Work Sleepover, Bedridden, NTR Chu-Out Digimo Sample Video Otona's Summer Campaign
Ident Number: juq054
Average Rating: Average Rating:
She and her husband are harmonious, but she is not blessed with children and has many depressed days. One day, my brother-in-law, Kyoichi, came to my house on a legal matter. Kyoichi, who has a strong libido and loves women, relentlessly pokes at the carnal desires that lurk deep inside her. "I was just swept away," she tells herself, and they end up having a one-off relationship. However, the relentless caresses that were different from her husband's, the stimulation of the meat rod that penetrated her brain, quickly overrode her pleasure. And before she knew it, Nagasare had fallen into a secret affair with her brother-in-law...