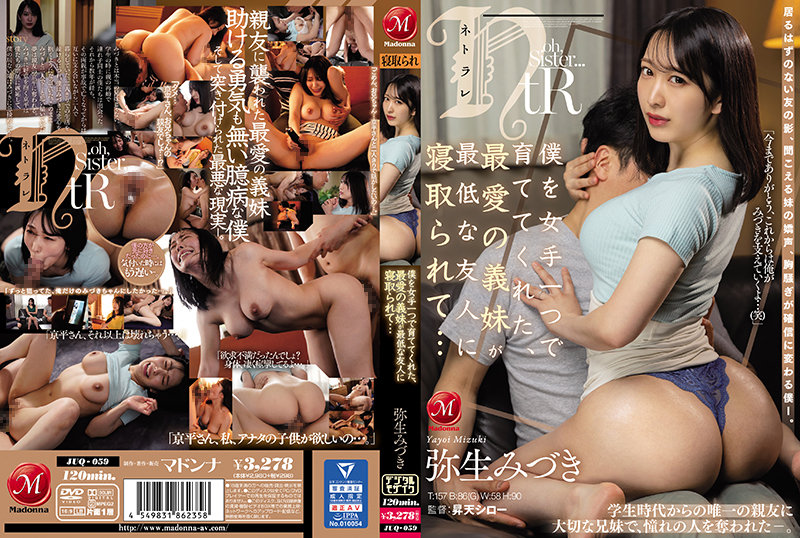 Information
Full HD [JUQ-059] My beloved sister-in-law, who raised me on her own, was put to bed by her worst friend... Mizuki Yayoi
Released date: 8/9/2022
Length: 120 minutes
Cast: Mizuki Yayoi
Director: Shiro Ascension
Series: My beloved mother-in-law, who raised me on her own, was put to bed by her worst friend...
Manufacturer: Madonna
Label: Madonna
Genre: Mature Woman Wife / Housewife Big Breast Big Ass Single Work Bedridden, Bedridden, NTR Digimo Sample Video Otona's Summer Campaign
Product Code: JUQ059
Average Rating: Average Rating:
Mizuki is not a real brother and sister. When we were students, we met when our parents remarried and our children came together. Years later, after his parents died in an accident, they had been living together while supporting each other. As we continued to live alone, I fell in love with Mizuki. With Mizuki and the two of them... The dream he had envisioned is stolen by his best friend Kyohei. Kyohei, who has a fondness for Mizuki, is jealous of our relationship and rushes to Mizuki in my absence...