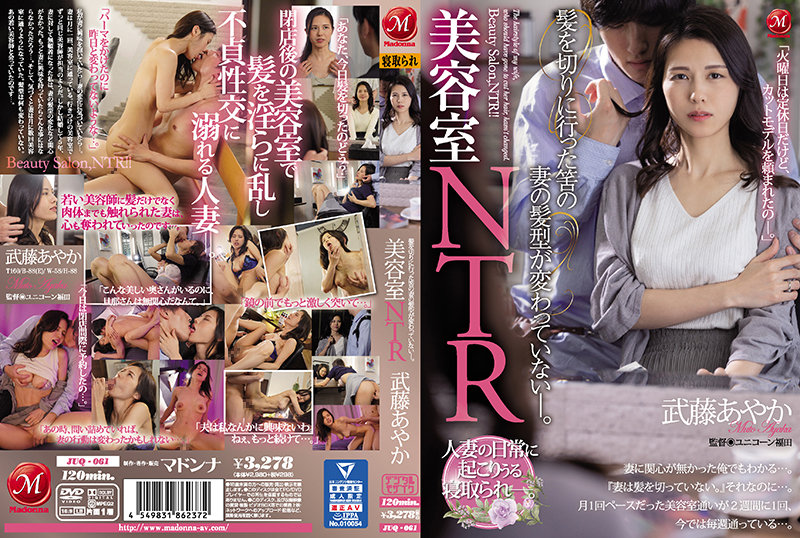 Information
Full HD [JUQ-061] Beauty salon NTR The hairstyle of the wife who went to cut her hair has not changed. Ayaka Muto
Released date: 8/9/2022
Length: 120 minutes
Cast: Ayaka Muto
Director: Unicorn Fukuda
Series: ----
Manufacturer: Madonna
Label: Madonna
Genre: Mature Woman Wife / Housewife Big Breast Slender Single Work Sleepover, Bedridden, NTR Digimo Sample Video Otona's Summer Campaign
Product Code: JUQ061
Average Rating: Average Rating:
If I were interested in my wife... If only I had noticed my wife's change. My wife goes to the beauty salon once a month. It seems that the same hairdresser is always in charge at the beauty salon I go to. However, after five years of marriage, I became indifferent to my wife and had no interest in changing her hairstyle. If I had been more interested in my wife, this wouldn't have happened... Before I knew it, my wife was going to the beauty salon several times a month. Nothing has changed in the hairstyle. To meet that young hairdresser...