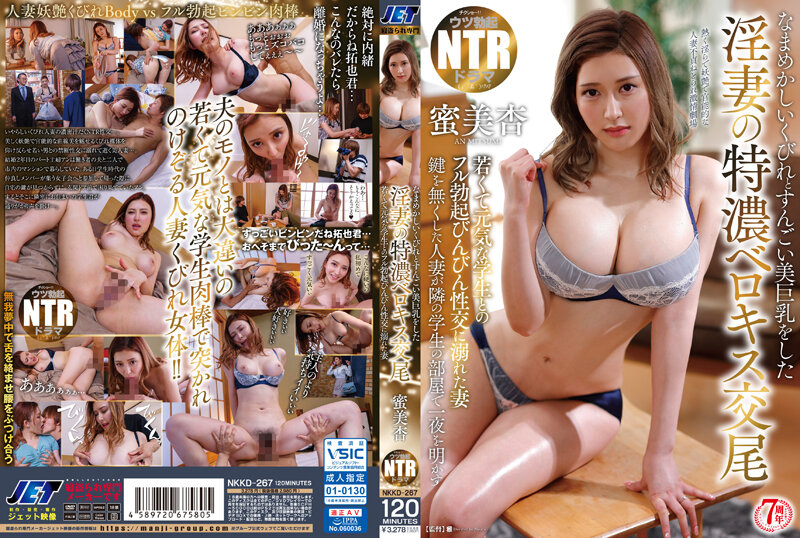 Information
Full HD [NKKD-267] 【FANZA Exclusive】 Tono-no-Verokis mating of a with a sleek constriction and amazing beautiful busty breasts A wife who drowned in full erect bottle intercourse with a young and energetic student Honey Mi Kyo With panties and raw photos
Released date: 10 Aug 2022
Length: 120 minutes
Cast: Kyo Namimi
Director: ----
Series: ----
Manufacturer: JET Pictures
Label: Swastika GROUP
Genre: Man-wife/housewife Busty Single work Obscenity/Hard system Sleepover/Bedridden/NTR Sample Video with Bonus / Set Product
Ident Number: TKNKKD267
Average Rating: Average Rating:
Nasty constricted wife's dense juice-filled NTR.... A beautiful wife who dies of forbidden sexual intercourse with a young man with a constricted naked body that attracts a beautiful, bewitching and sensual curvy beauty... Anne, a second-year part-time housewife, lives with her hard-working husband in an apartment in the city. One day, when Anne returned from a girls' party where her best friends from school gathered together, Anne was in trouble in front of the front door because she could not find the key to her house. Then, a student living in the next room passed by and called out to me.