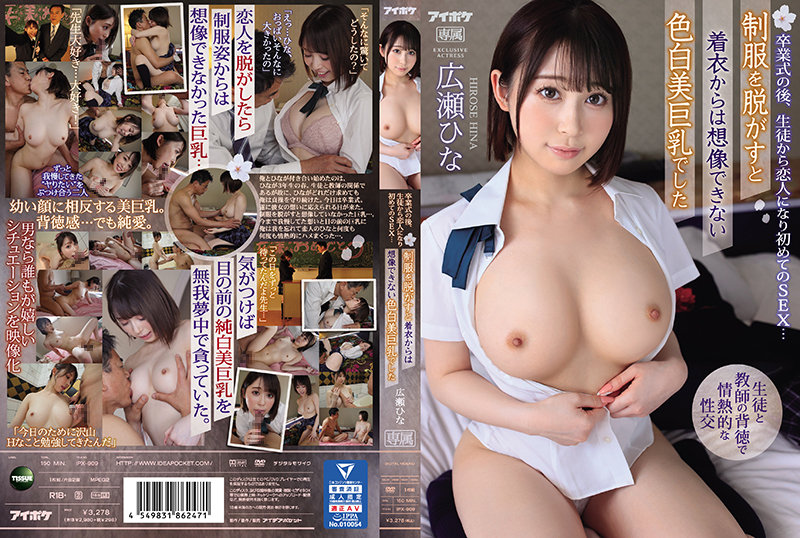 Information
Full HD [IPX-909] After the graduation ceremony, the first time I became a lover from a student and had sex... When I took off my uniform, it was a beautiful big breast that I could not imagine from the clothes It was Hina Hirose
Released date: 8/9/2022
Length: 150 minutes
Cast: Hina Hirose
Director: Uyoshi
Series: ----
Manufacturer: Idea Pocket
Label: Tish
Genre: Uniform Bishōjo Busty Standalone Work Drama Paisley Digimo Sample Video Otona's Summer Campaign
Ident Number: ipx909
Average Rating: Average Rating:
Hina and I started dating when Hina was a student. Because of the student-teacher relationship, no matter how much Hina asked for it, I kept my chastity. Today is the graduation ceremony. Finally, the day came when I could respond to her wishes. Big breasts I hadn't imagined when I took off my uniform... The thoughts I had endured until now and the busty breasts in front of me made me forget myself and passionately my lover's chicks over and over again... A drama film that depicts a forbidden relationship that mixes a sense of immorality and denseness.