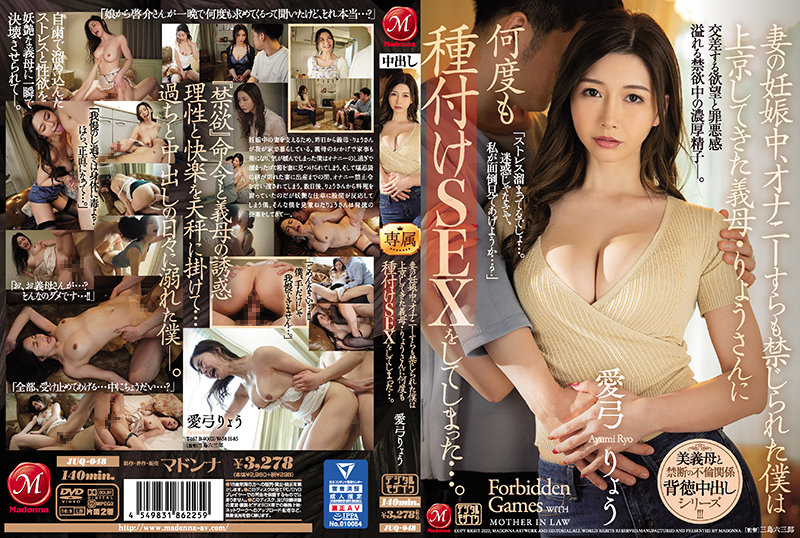 Information
Full HD [JUQ-048] During my wife's pregnancy, even masturbation was forbidden, so I seeded and sexted my mother-in-law, Ryo, who came to Tokyo... Ai Bow Ryo
Released date: 8/9/2022
Length: 140 minutes
Cast: Ryo Aiyu
Director: Rokusaburo Mishima
Series: During my wife's pregnancy, I was forbidden to even masturbate...
Manufacturer: Madonna
Label: Madonna
Genre: mature woman man's wife / housewife infidelity busty single work Nakaide Digimo Sample video Otona's summer campaign
Model No.: juq048
Average Rating: Average Rating:
In order to support his pregnant wife, his mother-in-law, Ryo, has been living at our house since yesterday. My mother-in-law made housework easier, and I became so relaxed that my wife found a trash can that had accumulated from overmasturbation. His wife, who had run out of patience, was sentenced to a ban on masturbation until she gave birth. A few days later, I was learning to cook from Ryo-san, but my crotch reacted to the bewitching gesture. Seeing me like that, Mr. Ryo made a suggestion of immorality...