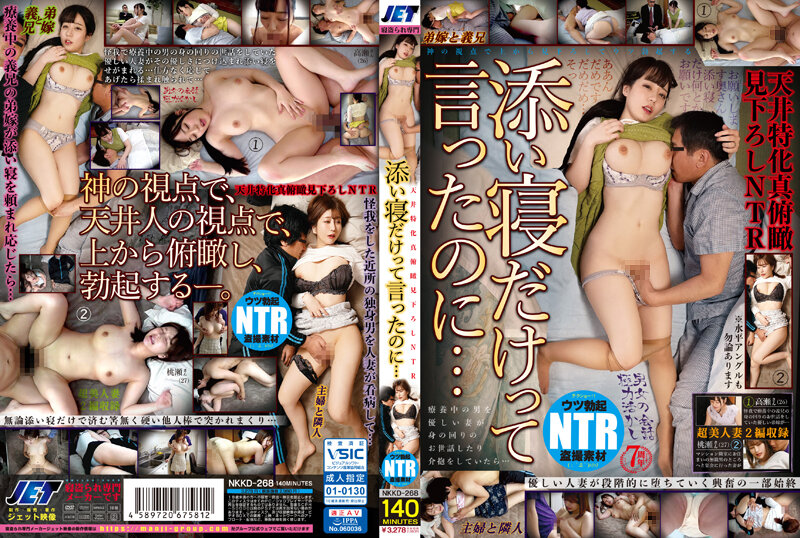 Information
Full HD [NKKD-268] I told you I was just sleeping with you... Ceiling Specialization True Overhead View Looking Down NTR
Released date: 8/9/2022
Length: 140 minutes
Performers: ----
Director: ----
Series: ----
Manufacturer: JET Pictures
Label: Swastika GROUP
Genre: Wife/Housewife Voyeurism/Peeping/Falling asleep/Bedridden/NTR Sample Video Super Breast
Ident Number: NKKD268
Average Rating: Average Rating:
【Ceiling Specialized NTR Voyeurism】 From the viewpoint of the gods, look down from above, become depressed. A man who lives an absolute resting and bedridden life for a while due to unfortunate injuries is cared for by a kind man-wife with a caring personality full of maternal instincts, and takes good care of him with sympathy, tidying up, and so on. The itchy air in the room continues to be recorded vividly and vividly by the voyeuristic angle of the Mafkan. "You don't have to do that," "I told you I was just going to sleep with you... If you do that, your master will scold you."