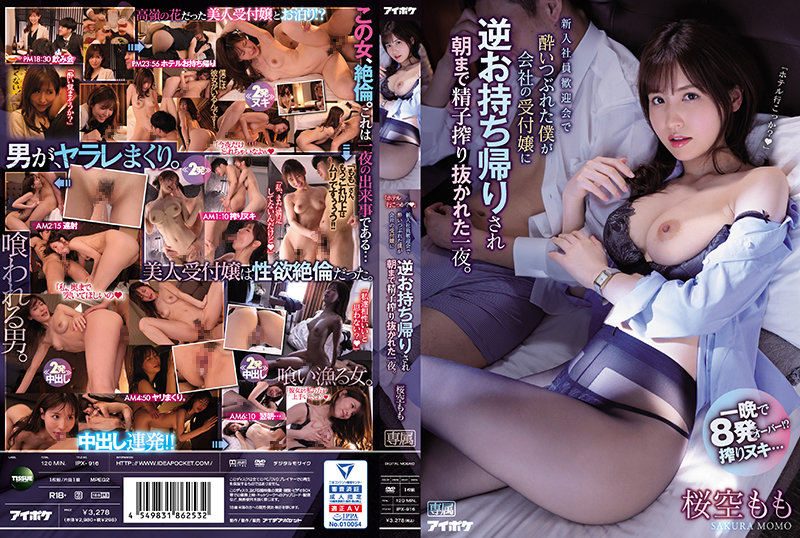 Information
Full HD [IPX-916] "Are you going to the hotel?" the night I got drunk at the welcome party for new employees and was taken home by the receptionist of the company and squeezed out sperm until morning. Cherry Blossom Sky Momo
Released date: 8/9/2022
Length: 120 minutes
Performer: Momo Sakura Sky
Director: Crest °C
Series: Reverse Takeaway
Manufacturer: Idea Pocket
Label: Tish
Genre: OL Slut Big Sister Standalone Work Whore/Hard Blowjob Digimo Sample Video Otona's Summer Campaign
Ident Number: IPX916
Average Rating: Average Rating:
"Sakura Sky Momo" appeared in the popular series. I got muddy at a company drinking party、、、 "Shall I rest in the hotel and wake up drunk?" and stayed with "Momo", a beautiful receptionist lady who was a flower of Takamine!? I mean, take it home the other way around!? The Man Who Eats. The Woman Who Eats. The beautiful receptionist was sexually abiding. Over 8 shots in one night!? Sperm squeezing nuki... This woman, Absolutely Desperate. This is an overnight affair... The man rolls up. "Don't you think we're compatible?"