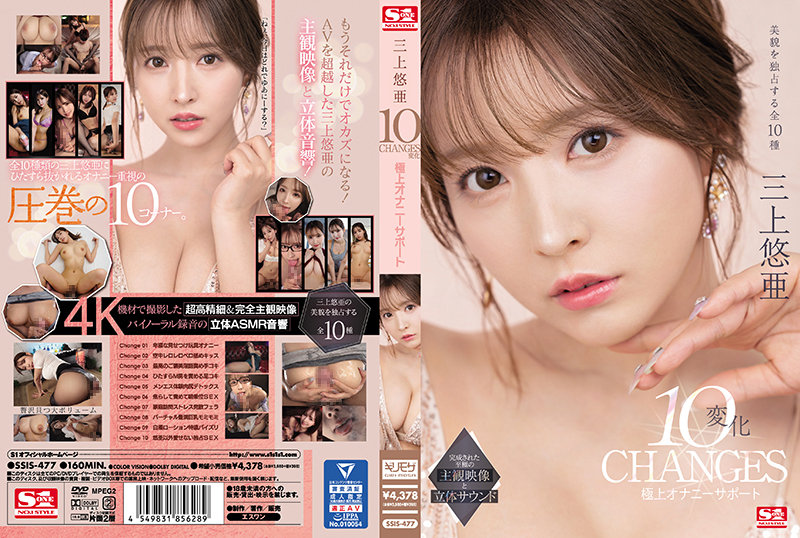 Information
Full HD [SSIS-477] Yua Mikami 10 Changes Extreme Masturbation Support
Released date: 8/9/2022
Length: 160 minutes
Cast: Yua Mikami
Director: TAKE-D
Series: 10 changes
Manufacturer: S1 Number One Style
Label: S1 NO.1 STYLE
Genre: Busty Standalone Idol / Entertainer Paisuri Girimoza Sample Video Onasapo Otona's Summer Campaign
Model No.: ssis477
Average Rating: Average Rating:
It's just going to be Okazu... Yua Mikami transcends AV× 4K× 10 changes! The most complete subjective image and three-dimensional sound in Onasapo history stimulates your vision and hearing! Yuya Mikami pulls it out! A masterful 10 corners with an emphasis on masturbation! All corner binaural stereoscopic ASMR sound recording recommended for viewing with headphones! No matter how you think about it, it's the strongest! The best no matter who you look at! A luxury and a large volume that monopolizes beauty! "Hey, which one are you going to do today?"