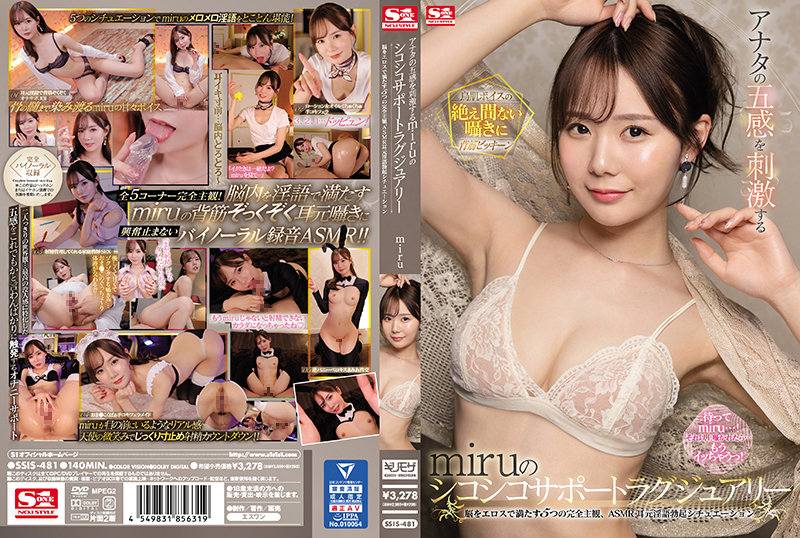 Information
Full HD [SSIS-481] Miru's Shikoshiko Support Luxury Stimulates Your Five Senses 5 Fully Subjective, ASMR Ear Obscenity Erection Situations That Fill Your Brain with Eros
Released date: 8/9/2022
Length: 140 minutes
Performer: miru
Director: Ina Bar
Series: Stimulating Your Five Senses of ○○ Shikoshiko Support Luxury
Manufacturer: S1 Number One Style
Label: S1 NO.1 STYLE
Genre: Standalone Work Blowjob Tekoki Obscenity Subjectivity Gillimosa Sample Video Otona's Summer Campaign
Product Code: SSIS481
Average Rating: Average Rating:
[Recommended viewing with headphones and earphones on!] Visual, auditory, tactile... Completely subjective & binaural recording with all your nerves leads to the highest ejaculation in your history Ultimate Luxury ASMR Onasapo! I can't stop getting excited by Miru's spine-tingling whispers in my ears that seep into the marrow of my bones...! "You've become a body that can't ejaculate unless you're a miru anymore" Goosebumps Voice's 'sweet temptation' and little devilish 'slap in the face' promise you the best ejaculation ever!