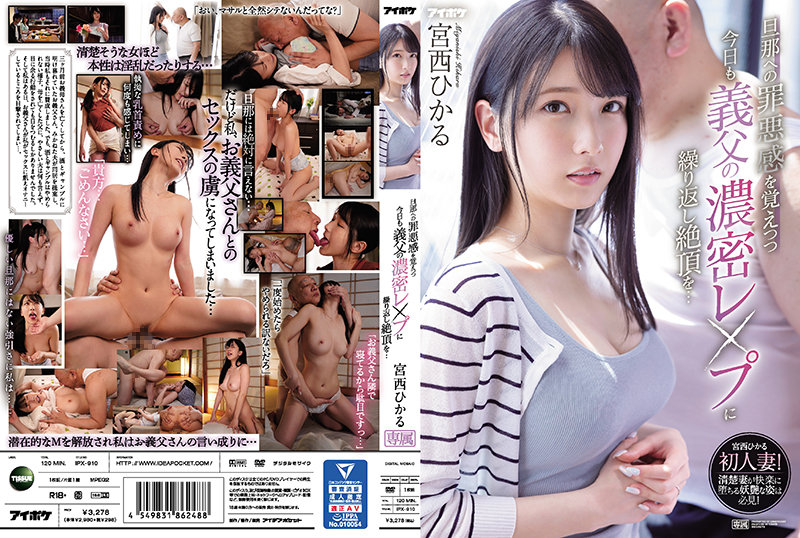 Information
Full HD [IPX-910] Feeling guilty for my husband, I repeatedly climaxed in my father-in-law's dense record today... Hikaru Miyanishi
Released date: 8/9/2022
Length: 120 minutes
Cast: Hikaru Miyanishi
Director: Shiro Ascension
Series: Feeling guilty for my husband and repeatedly climaxing to my father-in-law's dense record today...
Manufacturer: Idea Pocket
Label: Tish
Genre: Young Wife, Young Wife Big Breast Standalone Work Lewdness, Hard System Sleepover, Bedridden, NTR Drama Digimo Sample Video Otona's Summer Campaign
Ident Number: ipx910
Average Rating: Average Rating:
After losing his mother-in-law three months ago, his father-in-law had been spending all his time drinking and gambling. My husband, whom I did not recognize, proposed to live with me, and I agreed at the time. But he can't seem to stop drinking and gambling. My father, who had lost his mother, could not say anything to his kind husband, and even if he acted too much, he could only turn a blind eye. My father-in-law watched my daily masturbation struggle with sexlessness with my husband, and one day I was taken advantage of by his weaknesses.