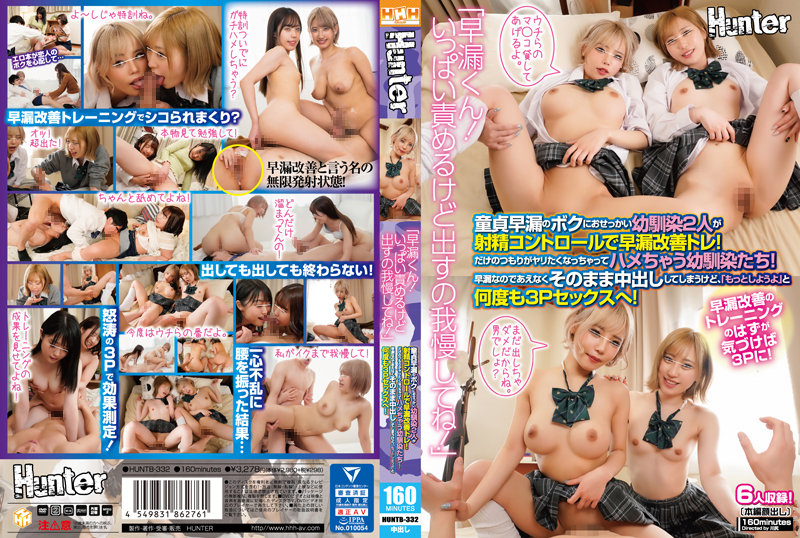 Information
Full HD [HUNTB-332] "Premature ejaculation-kun, I blame you a lot, but please bear with me!" Two childhood friends who are nosy to me for premature ejaculation are training to improve premature ejaculation with ejaculation control! Just going to...
Released date: 8/9/2022
Length: 160 minutes
Performers: ----
Director: Kawajiri
Series: ----
Manufacturer: Hunter
Label: HHH Group
Genre: Childhood Friend Obscenity/Hard 3P・4P Premature Ejaculation Sample Video Otona's Summer Campaign
Part Number: huntb332
Average Rating: Average Rating:
Two childhood friends who decide I'm premature ejaculator & chaste. It's frustrating, but it's true. I'll cure you of my premature ejaculation! And start premature ejaculation improvement training without permission! What! Wait a minute! I don't care how I feel about being confused, I Chi-Po! Launch immediately, of course! Then, the erotic switch of the two childhood friends turned on in earnest, and it was no way 3P! Immediately fire here too! Naturally, the two childhood friends were not satisfied, and they exchanged a series of shots! Results Premature Ejaculation Improved Torrenning to a Doero 3P Storm!