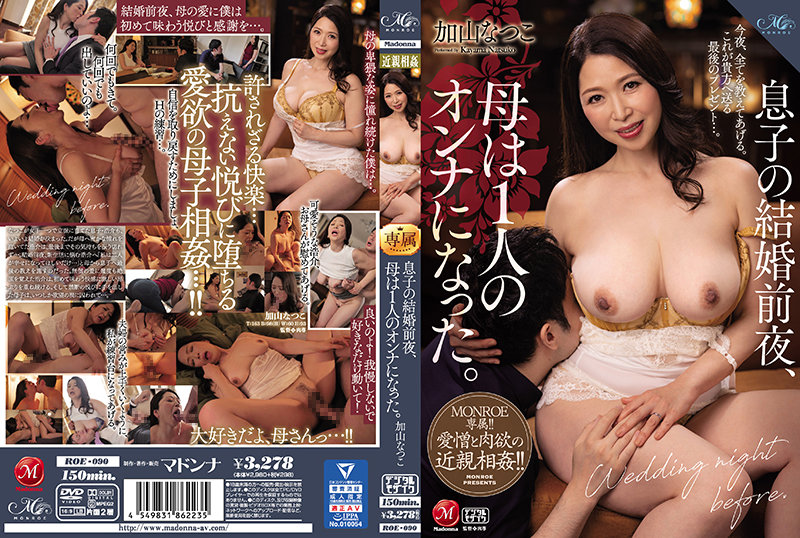 Information
Full HD [ROE-090] On the eve of her son's wedding, her mother became one Onna. Natsuko Kayama
Released date: 8/9/2022
Length: 150 minutes
Cast: Natsuko Kayama
Director: Meat Buddha
Series: On the eve of their son's marriage, the mother became one onna.
Manufacturer: Madonna
Label: MONROE
Genre: Mature Woman Wife / Housewife Big Breast Incest Single Work Sleepover, Bedridden, NTR Digimo Sample Video Otona's Summer Campaign
Ident Number: ROE090
Average Rating: Average Rating:
Natsuko's son, Kosuke, whom Natsuko raised admirably with only one hand, was finally married. However, Kosuke, who had a secret admiration for his mother, could not shake off that feeling until the end. On the eve of their marriage, a mother gives her son the final lesson to Kosuke, who is struggling with his new life, saying, "I just want the two of you to be happy..." Kosuke, who had climaxed again and again at the unconditional love, continued to writhe violently at the pleasure he was experiencing for the first time. And the mother and child who dabbled in forbidden pleasure were caught in the vortex of desire.