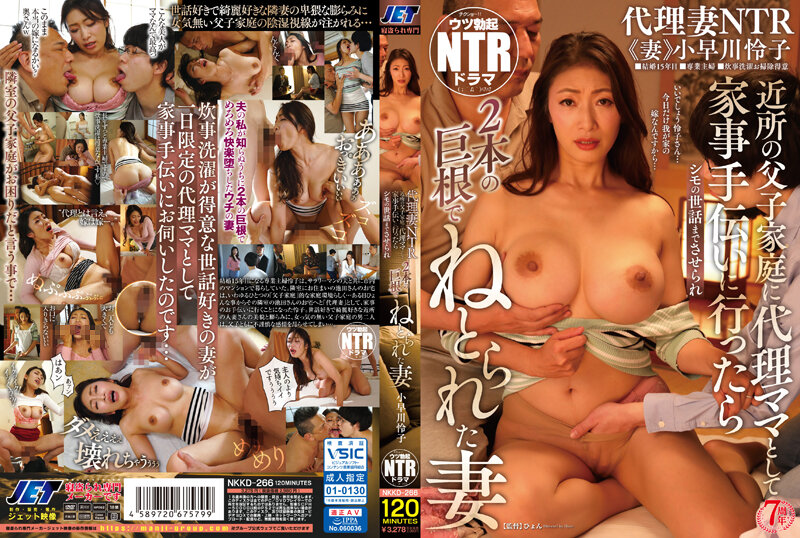 Information
Full HD [NKKD-266] Surrogate Wife NTR When she went to help with household chores as a surrogate mom in a father-and-son household in the neighborhood, she was even made to take care of Shimo and was begged by two giant cocks Reiko Kobayakawa
Released date: 8/9/2022
Length: 120 minutes
Cast: Reiko Kobayakawa
Director: ----
Series: ----
Manufacturer: JET Pictures
Label: Swastika GROUP
Genre: Wife / Housewife Single Work Sleepover, Bedridden / NTR 3P・4P Decachin・Big Sample Video Super Breast
Ident Number: NKKD266
Average Rating: Average Rating:
Reiko, a full-time housewife who has been married for 15 years, lived in an apartment in the city with her salaryman husband. Mr. Ikeda's house, which lives in the next room, seems to be a so-called "father-and-son family" kind of family environment ... One day, by chance, Reiko decides to go to Ikeda's house in the next room as a "proxy wife" to help with housework. The beauty and bulge of the neighbor's wife, who likes to take care of and is beautiful, makes two men in a father-and-son family who are not feminine arouse unscrupulous feelings for both father and son.