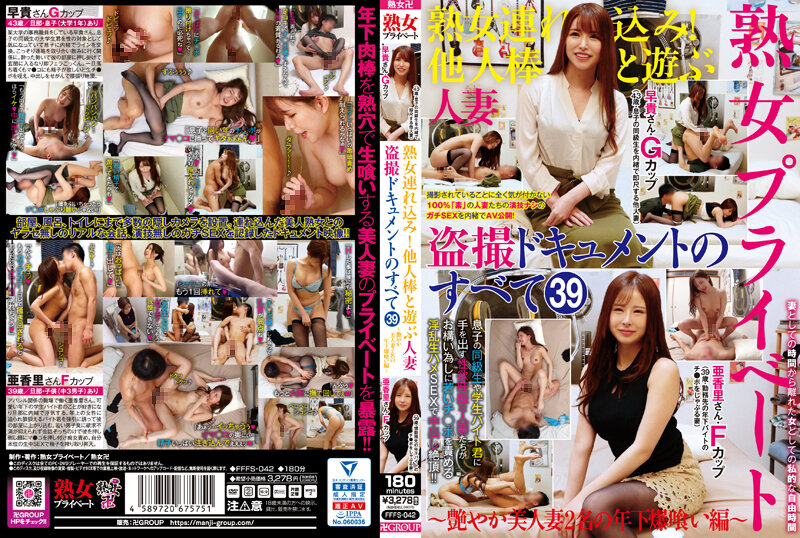 Information
Full HD [FFFS-042] Bring in a mature woman! A man's wife who plays with a stranger's stick All of the voyeurism documents 39 ~ Two shiny beautiful wives are younger Bakugou hen ~ Saki / G cup / 43 years old / other wife who secretly immediately measures her son's classmate Akari ・ F cup ・ 39 years old ・ The wife who sucks the chi-po of the younger part-time job at the place of work
Released date: 8/9/2022
Length: 180 minutes
Performers: ----
Director: ----
Series: All About Voyeurism Documents
Manufacturer: Mature Woman Private / Mature Swastika
Label: Swastika GROUP
Genre: Slut Wife / Housewife Big Breast Voyeurism / Peeping Inside Out Sample Video
Ident Number: fffs042
Average Rating: Average Rating:
The first, sexy Bakugou G-cup man wife Saki. Seduce your son's best friend with plenty of adult vibes and secretly keep in touch with him in his room. The excitement of doing something cool could not be suppressed, and immediately shot into the mouth with a and received a blue-smelling semen and then it did not stop and fell in and out of the raw insertion. The second is Akari, a 39-year-old beautiful woman. He works in an apparel store and is lured into a room with a sexual desire for a part-time junior. Sucking on the young male genitalia for the first time in a long time and tasting the bitter semen.