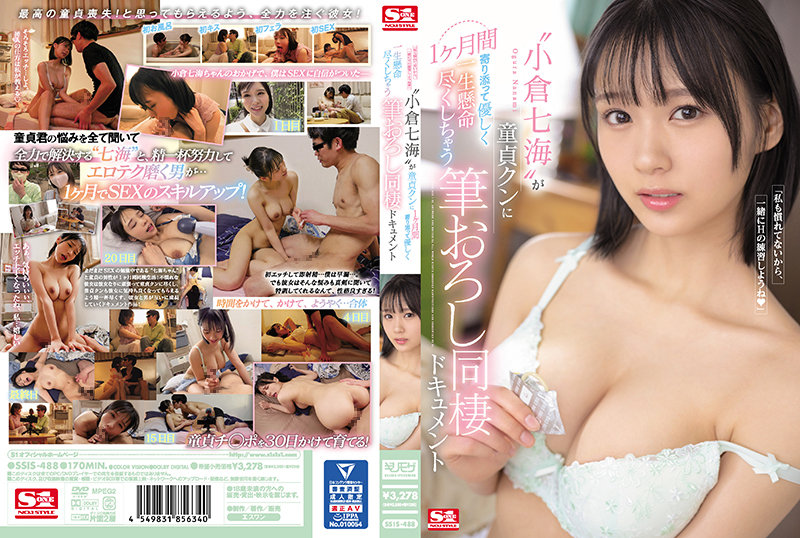 Information
Full HD [SSIS-488] "I'm not used to it either, so let's practice H together" 'Ogura Nanami' snuggles up to Dojo Kun for a month and gently tries his hardest to do so.
Released date: 8/9/2022
Length: 170 minutes
Cast: Nanami Ogura
Director: ZAMPA
Series: Grating Cohabitation Documents
Manufacturer: S1 Number One Style
Label: S1 NO.1 STYLE
Genre: Bishōjo Busty Nursery Documentary Standalone Shot Gonzo Gilimosa Sample Video Otona's Summer Campaign
Model No.: ssis488
Average Rating: Average Rating:
'Nanami'-chan, who is still studying etch herself, lives with a chaste boy for a month and polishes the feeling of sex together and the technique of a new sensation AV! Take the time to insert the first time while taking care of it as best as she can! Dojo Kun, who immediately got sperm out, also trains Chi-Po to make Nanami-chan feel good! In 30 days, a man and a woman ... Be considerate of others and improve your SEX skills! Before you know it, Nanami-chan is also a former Dojo Chastity Chi-Po! This is also one love!