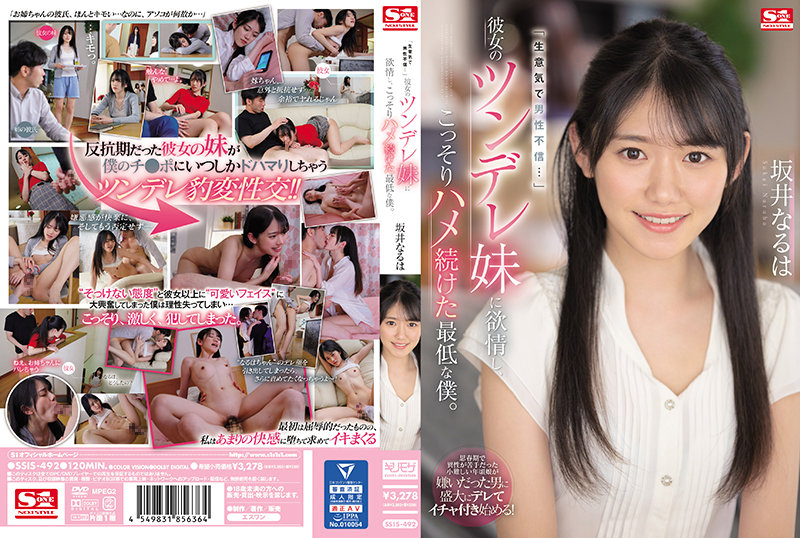 Information
Full HD [SSIS-492] "Cheeky and distrustful of men..." lusted after her tsundere sister and continued to sneak up on her. Naruha Sakai
Released date: 8/9/2022
Length: 120 minutes
Cast: Naruha Sakai
Director: Taro Sapporo
Series: The worst servant who lusts after her sister and keeps sneaking up on her.
Manufacturer: S1 Number One Style
Label: S1 NO.1 STYLE
Genre: Bishōjo Standalone Sister/Sister Sleepover/Bedridden NTR Drama Gilimosa Sample Video Otona's Summer Campaign
Model No.: ssis492
Average Rating: Average Rating:
When I went to her house for the first time after dating a pretty woman, her sister 'Naruha-chan' who looked at me coldly in a rebellious period ...! I was thrilled by her blunt demeanor and her face that was even cuter than hers. I couldn't control my erection and it was a sin to touch her beautiful body while she was away. However, at first, my sister Tsuntsun, who resists, is also addicted to my Chi-Po!? My sister, who has been asking for a physical overlap with me, starts to dele in a big way!