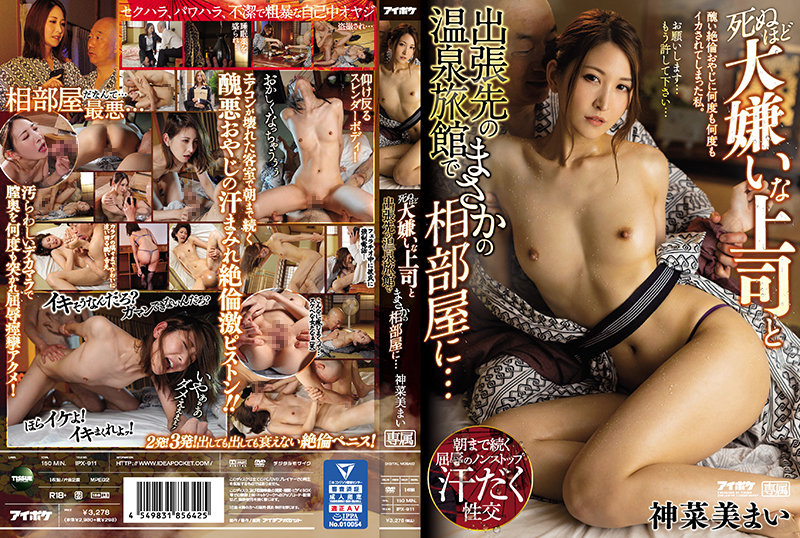 Information
Full HD [IPX-911] A boss I hate to death and a room at a hot spring ryokan on a business trip ... I've been over and over again by an ugly bastard. Mimai Kana
Released date: 8/9/2022
Length: 150 minutes
Cast: Mimai Kana
Director: ----
Series: A boss you hate to death and a room at a hot spring ryokan on a business trip...
Manufacturer: Idea Pocket
Label: Tish
Genre: Big Sister Slender Standalone Work Sleepover, Bedridden, NTR Sweaty Digimo Sample Video Otona's Summer Campaign
Ident Number: ipx911
Average Rating: Average Rating:
Worst... I can't believe I'm sharing a room with a boss I hate more... Female employees who are drugged, voyeurized, threatened, and helplessly! I'm going to go crazy (laughs). The sweaty piston of the ugly crap old man that lasts until the morning in the room where the air conditioner is broken! Two shots! Three shots! A penis that does not fade even if you put it out or out! Sounds exciting, doesn't it? You can't do it, can you? Look, it's cool! Oh my gosh! Wow! Slender beauty body that warps backwards!