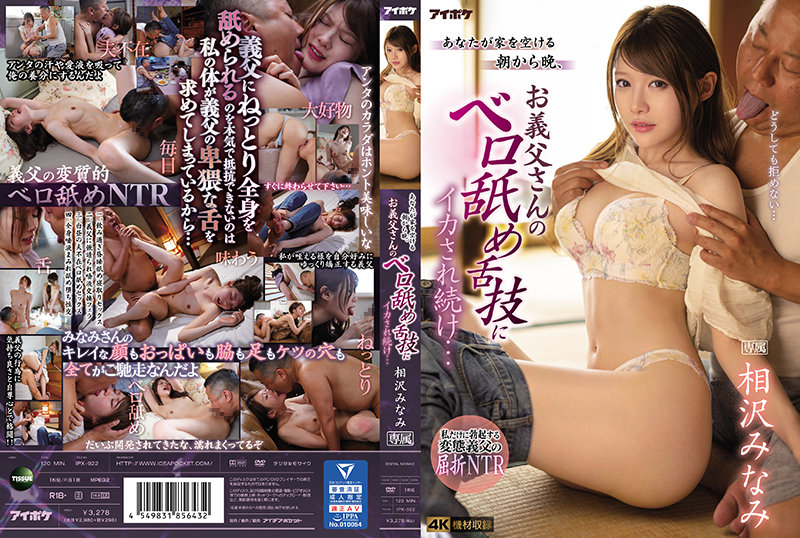 Information
Full HD [IPX-922] From morning to night when you leave the house, you continue to be by your father-in-law's velo licking tongue technique... Refraction NTR of my perverted father-in-law who erects only me Minami Aizawa
Released date: 8/9/2022
Length: 120 minutes
Cast: Minami Aizawa
Director: Dragon Nishikawa
Series: Dad-in-law's Bello licking tongue technique keeps getting...
Manufacturer: Idea Pocket
Label: Tish
Genre: Wife / Housewife Big Breast Solo Work Kiss / Kiss Sleep / Sleep / NTR Drama Digimo Sample Video Otona's Summer Campaign
Ident Number: IPX922
Average Rating: Average Rating:
I can't really refuse to be licked all over my body by my father-in-law, because my body is asking for my father-in-law's obscene tongue... Minami's beautiful face,, sides, legs, and are all treats! Suck on Anta's sweat and love juices to nourish me! Lick with a perverted father-in-law who only excites me. I hate it, but I can't refuse. The man-juice overflowing with each lick, my body kept being again and again, and my body was completely that of my father-in-law...