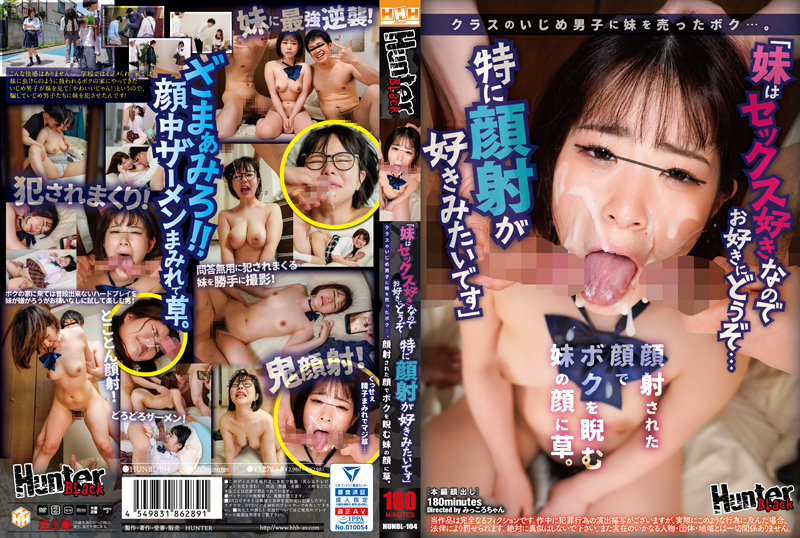 Information
Full HD [HUNBL-104] "My sister likes sex, so please do as you please... I especially like facial shots," said Boku, who sold his sister to a bully boy in his class. Grass on my sister's face staring at me with a smirk on her face.
Released date: 8/9/2022
Length: 180 minutes
Performers: ----
Director: Mikkoro-chan
Series: ----
Manufacturer: Hunter
Label: HHH Group
Genre: Humiliation Schoolgirl Sister/Sister Blow Shot Sample Video Otona's Summer Campaign
Ident No.: HUNBL104
Average Rating: Average Rating:
Look! I don't have this kind of pleasure... A bully boy who came to my house who was bullied at school and treated like an insect by his sister at home looked at my sister and said, "You're so cute!" so I tricked the bullies into my sister! Then, he seemed to be hooked, and he came to my house and enjoyed playing hard that he usually couldn't do, regardless of whether his sister didn't like it or not, so I took a picture of it on my own. My sister glaring at me with a sperm-covered face is seriously upset.