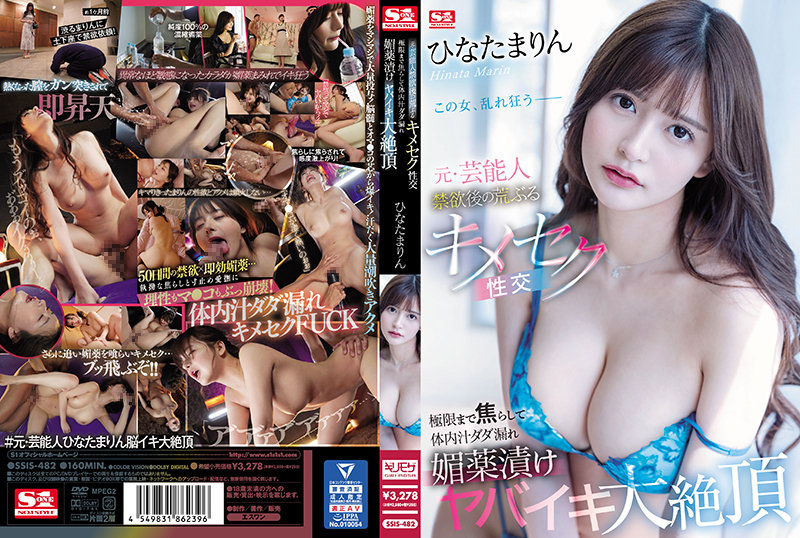 Information
Full HD [SSIS-482] Former entertainer Rough kissesexual intercourse after abstinence Leaking internal juice dada to the extreme Aphrodisiac pickle Yabaiki Great Climax Hinatamarin
Released date: 8/9/2022
Length: 160 minutes
Cast: Hinatama
Director: TAKE-D
Series: Rough after abstinence
Manufacturer: S1 Number One Style
Label: S1 NO.1 STYLE
Genre: Big Breasts Single Work Obscenity/Hard Idol / Entertainer Drug Squirting Gilimosa Sample Video Otona's Summer Campaign
Model No.: ssis482
Average Rating: Average Rating:
Former entertainer Hinatamarin, with 50 days of abstinence × instant effect aphrodisiac, climaxes with brain excitement! More than a month before the next shoot was decided, the staff reluctantly asked for abstinence at the Tsuchishita-za. Masturbation and sex were forbidden and she came to the scene with her libido pooled to the limit. Relentless impatience and caresses destroy both reason and mako. "Quick... I'm going to you in the chi-po" Mari's body juices leaked out of Dada, meseku. "Abstinence is seriously stupid!"