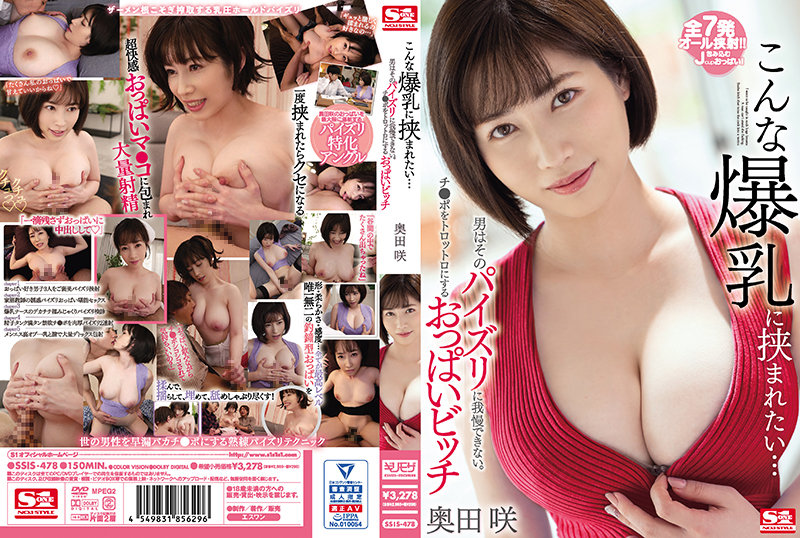 Information
Full HD [SSIS-478] I want to be sandwiched between such bakugou ... The man can't stand the paisley. Boob who makes Chi-Po a trottrot Okuda Saki
Released date: 8/9/2022
Length: 150 minutes
Cast: Saki Okuda
Director: Goemon
Series: I want to be caught between these bakugou...
Manufacturer: S1 Number One Style
Label: S1 NO.1 STYLE
Genre: Slut Big Breast Standalone Work Lascivious/Hard Paisley Girimosa Sample Video Otona's Summer Campaign
Model No.: ssis478
Average Rating: Average Rating:
Okuda Saki's shape, firmness, and softness are the highest level of fishing bell-shaped, and all 8 shots of thick paisley sandwiched between chi-po-zu-zuri are all sandwiched! A skilled paisriek that invites you to heaven in the valley of Tro Toro dripping with tears! Rubbing and sucking and burying facial paisleys, nursing handkoki, to paisley, etc. Full savor of your unique! At the end, I put out a lot of dopey dopew in and out! Paisley specialization special sticking to boob lovers must-see angle & situation!